Why Won't Steven Furtick Answer Tough Questions about His Ministry?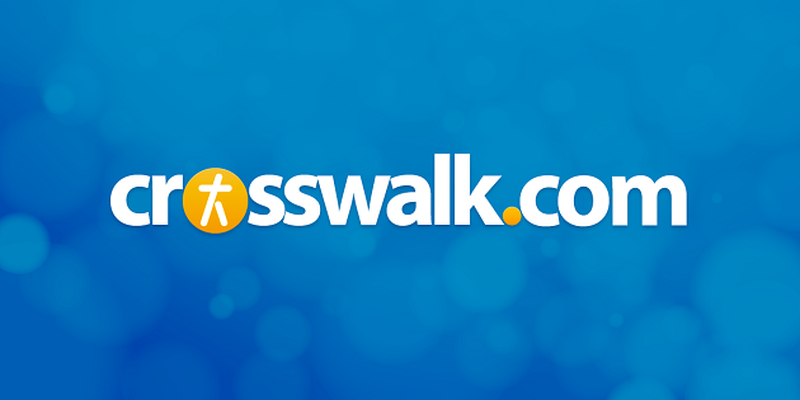 Too bad Robin Leach is a wobbly, 74-year-old retiree. He would have had a field day profiling Steven Furtick on "Lifestyles of the Rich and Famous."
Furtick is pastor of Elevation Church, a megachurch in Charlotte, N.C., with a weekly attendance of about 20,000, whose ministry has generated much controversy in recent years. His publicist approached me about an interview for his recent book, ironically titled, "(Un)qualified: How God Uses Broken People to Do Big Things."
But Furtick put the kibosh on the interview when I asked about these controversies. As it turns out, this is the modus operandi for Furtick, who has remained mostly mum as critics have raised questions.
Silence seems like a strange strategy for a pastor with nothing to hide. Some may wonder why Furtick, who makes a mint doling out answers, won't answer tough questions.
Elevation Church's controversies are threefold:
1. Furtick's lavish lifestyle
The pastor came under scrutiny in 2013 when it was revealed that his new home was a 16,000-square-foot mansion on a sprawling 19-acre plot valued at approximately $1.7 million. Furtick defended his home from the pulpit, saying it was both "a gift from God" and "not that great of a house," which "isn't even that big a house, really."
2. Furtick's culture of celebrity
Furtick is an undeniably gifted communicator and charismatic leader, but he has made Elevation's organizational culture so pastor-focused that some have called it cultlike. He autographs church members' Bibles and name-drops that he's friends with prominent athletes. The church website once declared that "Elevation is built on the vision God gave Pastor Steven" and charged members to "aggressively defend our unity and that vision." The church also produced an infographic that stated the following:
We serve a Lead Pastor who seeks and hears from God.
We serve a Lead Pastor we can trust.
We serve a Lead Pastor who goes first.
Perhaps the creepiest story about Furtick's celebrity culture was a Sunday school coloring book that Elevation produced for its children's ministry. One coloring page depicts Furtick with the caption, "Elevation Church is built on the vision God gave pastor Steven. We will protect our unity in supporting his vision." Indoctrinating kids with images and messages that discourage dissent and encourage the, ahem, elevation of a religious leader is problematic on many levels.
3. Furtick's lack of accountability
To bolster the appearance of success, Furtick needs success stories. And he has shown himself to be adept at not just telling, but creating, the narratives he needs. Several years ago, Elevation had a "spontaneous baptism" event that purportedly resulted in hundreds of immersions by new converts. Videos of the service went viral, and a number of Christian leaders criticized the practice on its face.
But then in 2013, it was revealed that these spontaneous baptisms were not spontaneous after all. The services were well-planned and volunteers were reportedly planted throughout the crowd in high-visibility places to stand up and walk forward as Furtick commenced the baptism. This would hopefully create an emotional trigger for actual baptisms. The church even created a "Spontaneous Baptism How-To Guide" to train other churches on how to engineer similar experiences (the link to the original guide on Elevation's website now redirects to a sales pitch for one of Furtick's books).
The point here is that many pastors, leaders and volunteers are complicit in Elevation's shenanigans — either due to fear of what challenging the system would cost them, or because they have truly fallen in line. (I don't know which possibility is more unsettling.)
All of this raises a crucial question about who is keeping Furtick's ministry accountable. As it turns out, the ministry is governed by an external Board of Overseers composed of several of Furtick's megachurch pastor-friends. These men make critical decisions, including setting Furtick's annual salary. (Furtick sits on his own board, but he does not vote on his salary.) Several members of the board, including Perry Noble and Stovall Weems, have been compensated as speakers at Elevation and affiliated conferences, creating the perception of a conflict of interest.
And that brings us to my involvement in this story. When I was recently asked if I wanted to conduct an interview via email with the pastor, the request came with a stipulation: "He, of course, wants to keep it to the topic of the book instead of other stories that have appeared about him in the past few years," Furtick's publicist wrote.
Given the events in Furtick's story and his silent stance throughout most of it, I told the publicist I would need to decline the interview unless the limiting condition were removed. The publicist responded by saying Furtick was "willing to move forward."
Accordingly, I sent seven questions for Furtick to answer that I felt were direct, but not harsh. Then my assistant got this reply: "I wanted to get back with you that Steven Furtick's office has now declined the interview. We all understood that Jonathan might choose to address some difficult questions. Now that they have the questions in hand, they've decided to pass."
An author is not obligated to answer questions from columnists. I included very sensitive personal information in my last book, "Jesus is Better Than You Imagined." During the book launch, I had no problem declining questions from journalists that I felt were out of bounds.
But Furtick is not just an author. He is a pastor who is asking tens of thousands of people to follow him and fund his ministry with a chunk of their hard-earned paychecks. Legitimate concerns about Steven Furtick's ministry deserve answers. Robin Leach is unavailable, but the rest of us are asking, wondering, waiting.
Below I've posted the interview questions I drafted for Furtick.
1) You say you were inspired to write (Un)Qualified after being called out by a critic on YouTube. Tell us that story and how it shaped your definition of what it means to be qualified?
2) You point out that the Bible is filled with stories of broken people that God has used to do big things. What is an area of brokenness in your life that outsiders would be surprised to learn about?
3) Some of your critics will undoubtedly say that you writing a book about being qualified is ironic because they don't think you are qualified to lead in ministry. They claim you are arrogant and that your church operates on a cult of personality. How do you respond to such things?
4) Some are uncomfortable with the size of your house and the level of personal luxury you've achieved. They say this proves you are unqualified to lead. You've publicly thanked God for your house, saying you live in line with Jesus' teachings. In a world of poverty and prosperity preaching, does a pastor's personal wealth reflect on his or her qualification for ministry, in your mind?
5) You say, "God can't bless who you pretend to be." What do you mean by that?
6) How have you pretended to be something you are not in your own life and ministry?
7) How do you distinguish between what it means to be qualified in God's eyes versus the world's eyes? Does one's reputation among outsiders matter?
Jonathan Merritt is a senior columnist for RNS
Courtesy: Religion News Service
Publication date: May 13, 2016