Spreading Secularism on Conservative Campuses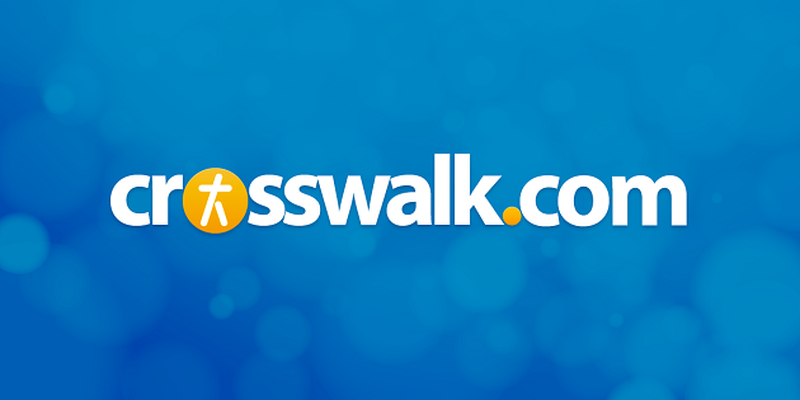 (WNS) -- On the California Lutheran University (CLU) campus, a group of 10 students meets weekly to discuss questions of faith, or lack thereof. Members describe themselves as atheists, searching, spiritual, or agnostic, and seek to find community with other non-religious students.
"Our purpose mirrors that of the university," said Mike Frieda, president of the Secular Student Alliance at CLU. "We challenge ourselves to explore faith and reason, and we meet this challenge through our discussions, events, and participation in religious ceremonies."
That means visiting different places of worship, including mosques, Sikh temples, Christian churches, and Hare Krishna centers. The group invites speakers like atheist authors Chris Stedman, Dan Barker, and David Fitzgerald to campus. And once a year it organizes an "Ask an Atheist Panel" for students to ask questions of their non-religious peers.
CLU's group is one of nearly 400 affiliated members of the Secular Student Alliance (SSA), a national organization formed to create community "for secular students to discuss their views and promote their secular values." The umbrella organization has seen rapid growth in its 12 years, especially in schools where atheists are in the minority.
Started in Ohio in 2000, the grassroots group gained legitimacy when leading atheists like Richard Dawkins, Dan Barker, and Christopher Hitchens joined its advisory board. They developed relationships with larger secular groups like the Institute for Humanist Studies, American Atheists, and the Gay and Lesbian Atheist and Humanist Alliance.
By 2007, SSA grew to 80 affiliated groups. It boasted 174 groups in 2009 and now has 394 groups. Secular student groups can join SSA as long as they are naturalistic, economically neutral, civil-rights minded, and non-discriminatory.
Beyond that, the approach and tactic of each group differs widely. While CLU's SSA maintains a close relationship with the Campus Ministry department and respects religious groups, other groups have taken a more militant approach, following the "New Atheism" movement.
Salisbury University in Maryland saw its Atheist Society clash with Cru (formerly Campus Crusade for Christ) over chalking on the sidewalk. After Cru quoted Psalm 53:1 "The fool says in his heart, 'There is no God.' They are corrupt, and their ways are vile; there is no one who does good," the atheist group felt attacked and responded with verses taken out of context, such as Old Testament laws about stoning. Some groups celebrate Blasphemy Day, which encourages offending other religions, or throw "War on Christmas" parties.
But at some schools where the campus is completely in tune with the organization's beliefs, SSA is finding it difficult to start chapters. One high school senior had planned to start a group for non-religious students at Brown University, but once on campus, he realized it wasn't needed. He said Brown felt like one big atheist group already.
Brown University chaplain Janet Cooper Nelson expressed similar sentiments to the student newspaper The Brown Daily Herald in 2007: "We've always had very strong-spoken, well-articulated positions of atheism at Brown by enormously moral people. For us, the presence of an atheistic voice is a constant."
Financially, SSA cannot compete with Christian fellowships like Cru, which the atheist groups sees as its cultural competitor. SSA has an annual budget of $998,000 while Cru has an annual budget of $500 million. Cru has about three staff members per campus group, while SSA has 33 groups per one staff member.
SSA gets funds from small donations, as well as a $250,000 matching grant from Jeff Hawkins, the founder of Palm Pilot, and his wife, Janet Strauss. Hawkins is an out-spoken atheist and serves on the board of the Secular Coalition for America. Amazon.com founder Jeff Bezos, who recently gave $2.5 million to support gay marriage, also provides a link to his site that allows the company to donate a percentage of all purchases to SSA.
But SSA claims it is still winning the cultural war. In a presentation last year, Lyz Liddell, SSA's director of campus organizing, said that while Cru grew 16 percent between the 2007-2008 and 2010-2011 school years, SSA grew 116 percent.
"Cru has a massively larger budget, the majority of the U.S. population to draw from (76 percent Christian), an organized political voting bloc to give them politicians and laws and supreme court justices in their favor," Liddell said. "But they are losing in the cultural war. The secular students are winning, and they are unstoppable!"
But the membership numbers tell a different story. Cru has 1,064 groups in the United States alone, with representation in 190 countries. Liddell also doesn't take into consideration other large Christian groups, including InterVarsity, with 893 chapters, Navigators, with 160 groups, and other Christian fellowships and college campus ministries around the country.
Both SSA and Christian groups realize the importance of reaching college-aged students. According to the 2008 National Study of Youth and Religion, as teenagers transition into young adults, fewer identify with religious groups, attend religious services, or believe in the afterlife. But when asked whether they felt more or less religious, the majority said they either felt more religious or stayed the same.
HC Yang, an InterVarsity staff worker at Northwestern University, said it's that interest in the spiritual that creates opportunities for ministry: "They're still asking questions like is there another force out there or what does my life amount to? They're asking spiritual questions in secular language, but they still want to know about their deeper purpose. … I think students are hungry for some kind of divine experience."
Yang said InterVarsity chapters at Northwestern have not had any interaction with the SSA group, and he is not concerned about its presence.
"I don't feel like students are choosing between InterVarsity or Secular Students Alliance," he said. "There is a secularization of the college campus for sure, but I don't think it's a dire situation, the students are still asking a lot of questions about Christianity."
c. 2013 WORLD News Service. Used with permission.
Publication date: March 11, 2013