'Brothers at War' Film Shows, Courage, Honor and Horror of War
Kevin Mooney

Staff Writer

2008

21 Apr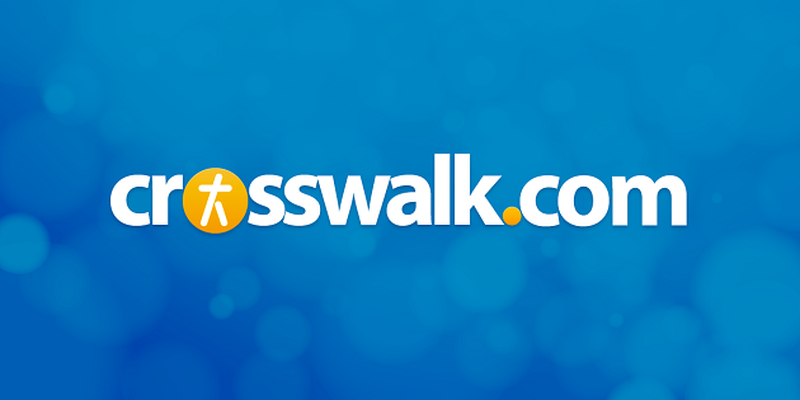 (CNSNews.com) - Before President Bush's troop surge strategy kicked in last May, the road between Ramadi and Fallujah in Iraq's Anbar Province frequently crackled with gunfire, especially in 2006, as terrorists ambushed Iraqi soldiers who were fighting alongside U.S. troops.
Since then, Anbar has been transformed from an al Qaeda stronghold into a platform for effective counter-insurgency. Images from some of the battles to secure the area are presented in the new movie, "Brothers at War."
The soon-to-be released documentary was directed, produced and narrated by Jake Rademacher. The movie chronicles his two trips across Iraq, one with an intelligence-gathering unit and the other with four U.S. combat units at the height of the insurgency in 2005 and 2006.
The film will debut May 16 at the GI Film Festival in Washington, D.C.
Rademacher told Cybercast News Service he had a personal stake in the project because his two younger brothers were serving in Iraq and he wanted to bridge the gap between his own experience and theirs.
The separation between Rademacher and his brothers reflects the separation between Americans at home and soldiers serving abroad, the filmmaker said.
Rademacher said he hopes "Brothers at War" gives average Americans a better understanding of soldiers serving their country in Iraq, just as it fostered a deeper understanding between him and his brothers.
On his first trip to Iraq, the filmmaker embedded with his brother Isaac's unit in Mosul, in the northern part of the country. Capt. Isaac Rademacher is a West Point graduate and the second in command of an elite Long Range Surveillance Company.
The first part of "Brothers at War" focuses on some of the intelligence-gathering operations that took place a few miles beyond the Syrian border. It was there that Jake Rademacher, along with his brother, observed insurgents from Jordan and Saudi Arabia crossing the border.
Even with the advantage of U.S. technology, there is no substitute for the human element, Capt. Isaac Rademacher explained. "Nothing beats human eyes looking at a key piece of terrain," Isaac says in the film.
The American soldiers responsible for gathering intelligence near the Syrian border work in teams of three of four in the desert where they look for insurgents trying to make their way through "ratlines" (desert paths) that lead into Iraq. "We're not here to blow anything up," Sgt. Ben Fischer said in the film. "Our purpose is to confirm or deny insurgent activity."
After returning from his first Iraq trip, Jake Rademacher was urged by his youngest brother, 19-year-old Corp. Joseph Rademacher, to look beyond the intelligence-gathering aspects of the war -- to the actual fighting that was taking place. Corp. Joseph Rademacher, a battle-tested combat veteran, is a sniper with the 82nd Airborne.
During his second trip to Iraq, Jake Rademacher did as Joseph suggested, and at one point, he was caught in an ambush in Al Jazirah on the road to Fallujah. An improvised explosive device (IED) tore into a military vehicle just a few feet from his position and terrorists opened fire.
"There is a difference in the way gunfire sounds depending upon how close it is to you," Jake Rademacher said. "If it's crackling type sound that means it's coming in high." When a second round of gunfire came in, Rademacher began to hear a "zip-zip" type sound. "When you hear that sound, you know they're aiming at you," he said.
The ambush provided some of the most compelling footage presented on screen.
There were only two American advisors serving alongside about 30 Iraqis when the battle took place, and they absorbed the brunt of the attack. Several Iraqi soldiers were wounded, including one who lost part of his jaw.
"I allowed the camera to capture everything." Rademacher said. "It was tough and it is one of the most graphic parts of the film, but I thought it was important to present the entire experience. The whole point here is to show a close-up personal view of the conflict."
The film shows that even before the troop surge went into effect, U.S. soldiers already were working closely with Iraqis who were willing to stand up and take their country back from al Qaeda and other foreign insurgents. The strong, personal bond that exists between American advisors and Iraqi soldiers is an important dynamic that is often missed in media coverage of the conflict, Rademacher said.
In his testimony before the House and Senate earlier this month, Gen. David Petraeus, the top U.S. military commander in Iraq, mentioned the expansion of Iraqi security forces and the emergence of a concerned citizens movement that includes both Sunni and Shia people.
There are more than 540,000 people now serving with the Iraqi Security Forces and more than 90,000 citizens working with U.S. forces to help stabilize the country and re-build the infrastructure, according to Petraeus.
While his documentary is largely apolitical, Rademacher captures on film how innovative and durable the American soldier is in contrast to what is often portrayed in most media coverage, he said.
In the movie, Rademacher also mixes with U.S. sniper-shooters from the Pennsylvania National Guard: Cpl. Frank McCann and Cpl. Brandon "Mongo" Phillips, who are on the prowl in Habbaniyah where foreign insurgents sometimes take refuge in mosques.
They are assigned the task of surveying the terrain and targeting terrorists who move among civilians, and "Mongo" and McCann make it clear they have no qualms about taking out a foreign fighter who targets their fellow American soldiers.
"Brothers at War" is a production of
Metanoia
Films, a company established in 2005. The film is also sponsored and supported by actors Jon Voight and Gary Sinise.
Make media inquiries or request an interview about this article.
E-mail a comment or news tip to Kevin Mooney
<>