Kopkunkap 
by Berni Dymet
Col. 3:15 And let the peace of Christ rule in your hearts, to which indeed you were called in the one body. And be thankful. I was in Thailand recently.  And if you've ever had anything to do with the Thai people, you'll know that they are so gracious.  It's part of who they are. 
Now most of the staff at the hotel that I was staying at spoke pretty good English - certainly their English was a whole bunch better than my Thai. I decided that if I was going to learn just one word in Thai - I knew which one it had to be. I wanted to learn to say - thank you. I did: Kopkunkap. 
That had to be the word - because I had so many occasions to thank these wonderful people. What you do is you put your hands together; you do a small bow and say Kopkunkap.
On the way home on the plane, I was thinking - wow - wouldn't it be amazing if I lived a life, so that if someone came to my shores and couldn't speak my language, the one word they'd want to learn, would be thank you. Wow! That would be amazing.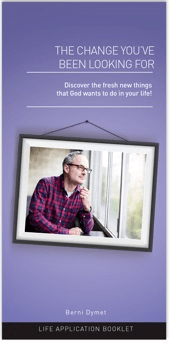 Your FREE eBooklet - "The Change You've Been Looking For"
So many people yearn for a better life, which is why "self-improvement" is a multi-billion dollar industry. But the truth is, it doesn't work, because the big changes, the truly important changes, are impossible to achieve on your own. That's why Jesus came. So if you want to lay hold of the "super-abundant" life that He promised (John 10:10) download this free eBooklet, because that's what it's all about. The change you've been looking for!