Ed Young Television Devotional
Happy Thanksgiving
"Enter his gates with thanksgiving and his courts with praise; give thanks to him and praise his name." Psalm 100:4
THINK
Today is a day of thanks. It is a day when millions of people celebrate and remember what they have been blessed with. So today, as you focus on the blessings in your life, remember the God who has given them to you. God has blessed all of us. But it isn't just so we can be blessed. It is so that we can turn around and be a blessing to others as well.
Think about all you have been given. Focus on those blessings today. But don't let your thanks end when dinner is over and the football games are done. Instead, use today as a starting point of living a life of Thanksgiving, every single day!
PRAY
Take time to thank God for a list of blessings in your life. Use this prayer to simply show your appreciation for what God has so generously given to you.
ACT
During your Thanksgiving meal, go around the table and share with one another what you are thankful for. Go around as many times as you can, and list as many things as possible. And gain a true perspective on the blessings in your life.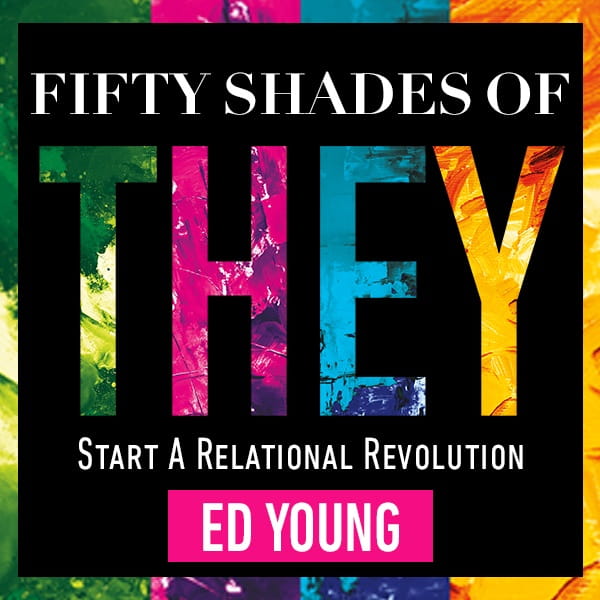 FIFTY SHADES OF THEY From New York Times Best-Selling Author Ed Young
Fifty Shades of They gives you fifty simple, yet profound insights that will help any relationship thrive, from friendships to business partnerships to marriages. Based on biblical standards and the teaching of Ed Young, this book is written for anyone who is looking to give new life to their relationships.
For more information about Ed Young Television please visit FellowshipChurch.com.