When the mask of self-righteousness has been torn from us and we stand stripped of all our accustomed defenses, we are candidates for God's generous grace. – Erwin W. Lutzer
I like asking questions. It's a great way to make people come to conclusions on their own, or, at least, lead them in the direction of truth, whether they want to end up there or not. I once asked a young woman at a mall the following questions:
"Do you believe in heaven?" "Yes," she replied.
"Is heaven a perfect place?" "Yes, absolutely!" she said.
"Do you think you will go there?"
"I think I have a pretty good shot. I've tried my hardest," she answered.
"Have you lived a perfect life?"
"Well, of course not. Who has? But I'm better than most people I know."
"Well," I continued, "if heaven is a perfect place and you have not lived a perfect life, what makes you think you can go there without wrecking it?"
(Long pause followed by nervous laughter.)
You know, we need to be willing to ask these hard questions of those around us and of ourselves. What we believe makes a big difference. Are our words and our lives telling the truth to those around us? Paul really desired that they would.
... no longer be infants, tossed back and forth by the waves, and blown here and there by every wind of teaching and by the cunning and craftiness of people in their deceitful scheming. Instead, speaking the truth in love, we will grow to become in every respect the mature body of him who is the head, that is, Christ. – Ephesians 4:14-15
Particularly with eternally important issues like heaven and hell, we need to let the Word be our standard and the love of the Spirit be our guide. Do we really, really believe what the Bible says is true about heaven, hell, and us?
That without Christ in my life, my "good works" have zero chance of earning me a place in heaven.
That hell is a real place – empty, dark, and burning.
That Jesus is far too valuable to pass by.
That the decision to choose Him is urgent.
That the reward for choosing Him is indescribable!
My Jesus, empower me and motivate me with Your love. Give me a sincere heart for those who are bound for a Godless eternity. Equip me and make me willing to allow You to use me to destroy myths and share the truth about Your love with any and all people that You place in my path. Amen.
Listen to Pete, Jill & Stuart Briscoe on the Telling the Truth broadcast at OnePlace.com
SPECIAL OFFER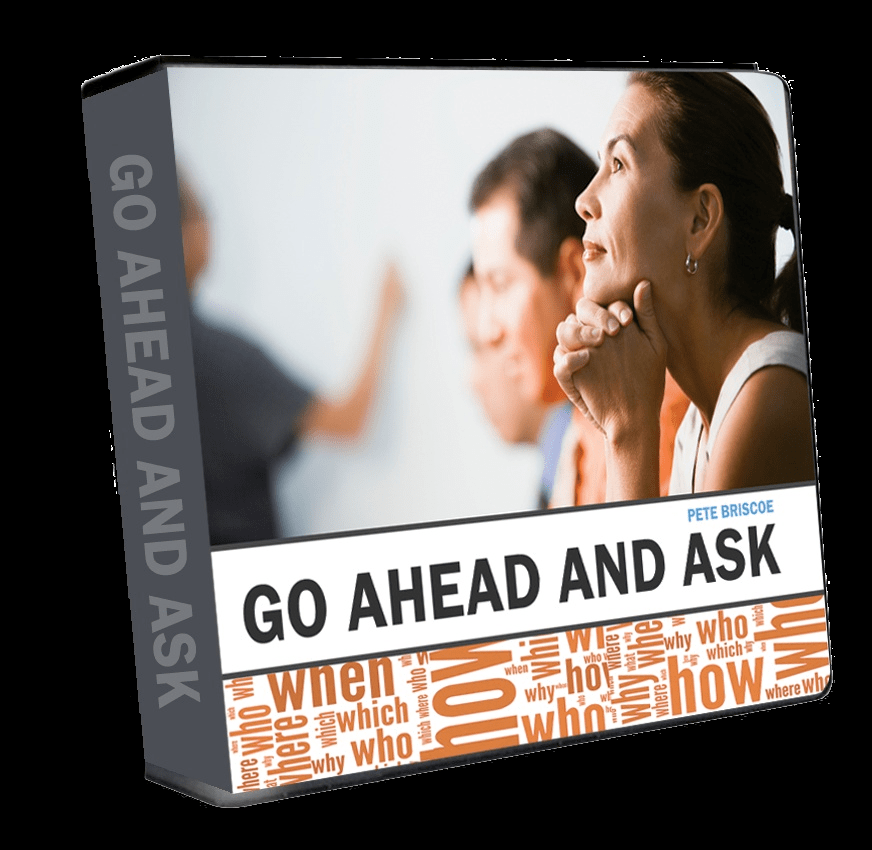 Pete's Go Ahead and Ask CD and DVD series
Get real answers to your toughest questions! Pete Briscoe's 7-message
Go Ahead and Ask
CD and DVD series gives you the confidence you need to ask the burning questions that Christ is eager to answer. Request your copy today!