Think of giving not as a duty but as a privilege. —John D. Rockefeller Jr.
The very basics of Christianity really are backwards from what we would expect. We die to live. When we are weak, we are strong. In most cases, we can look at what the world says and then do the exact opposite and pretty much be spot on. Consider this one: "He who dies with the most toys wins." The more we get, the more blessed we are, right? Nope. The opposite is true.
Now I commit you to God and to the word of his grace, which can build you up and give you an inheritance among all those who are sanctified. I have not coveted anyone's silver or gold or clothing. You yourselves know that these hands of mine have supplied my own needs and the needs of my companions. In everything I did, I showed you that by this kind of hard work we must help the weak, remembering the words the Lord Jesus himself said: 'It is more blessed to give than to receive. —Acts 20:32-35
Paul quotes Jesus here. They both agree that it's in giving that we are more blessed. We hear that so much that it's pretty much cliché. But do we believe it? Honestly, do we really believe there is more blessing in giving than there is in receiving? I'm not so sure.
Paul doesn't say there's no blessing in receiving. There is. Who doesn't love opening presents on Christmas morning? We love getting. No problem with that. In fact, a big part of the Christian life is learning to receive from the Father the most intense blessings possible. But it is the wise person who recognizes that the real blessings in life come when we give what we have away.
It sounds backwards, I know. But the key truth is clear: If we want to be blessed more than we already are, it will come through giving God's way, not getting the world's way.
Jesus, by faith, I want to explore Your truth about giving. I know this may require breaking fleshly patterns and worldly expectations. Guard my heart from legalism and religiosity as I pursue Your grace and leading. Break me where necessary and make me a conduit of Your generosity that I might receive true blessing. Amen.
Listen to Pete, Jill & Stuart Briscoe on the Telling the Truth broadcast at OnePlace.com
SPECIAL OFFER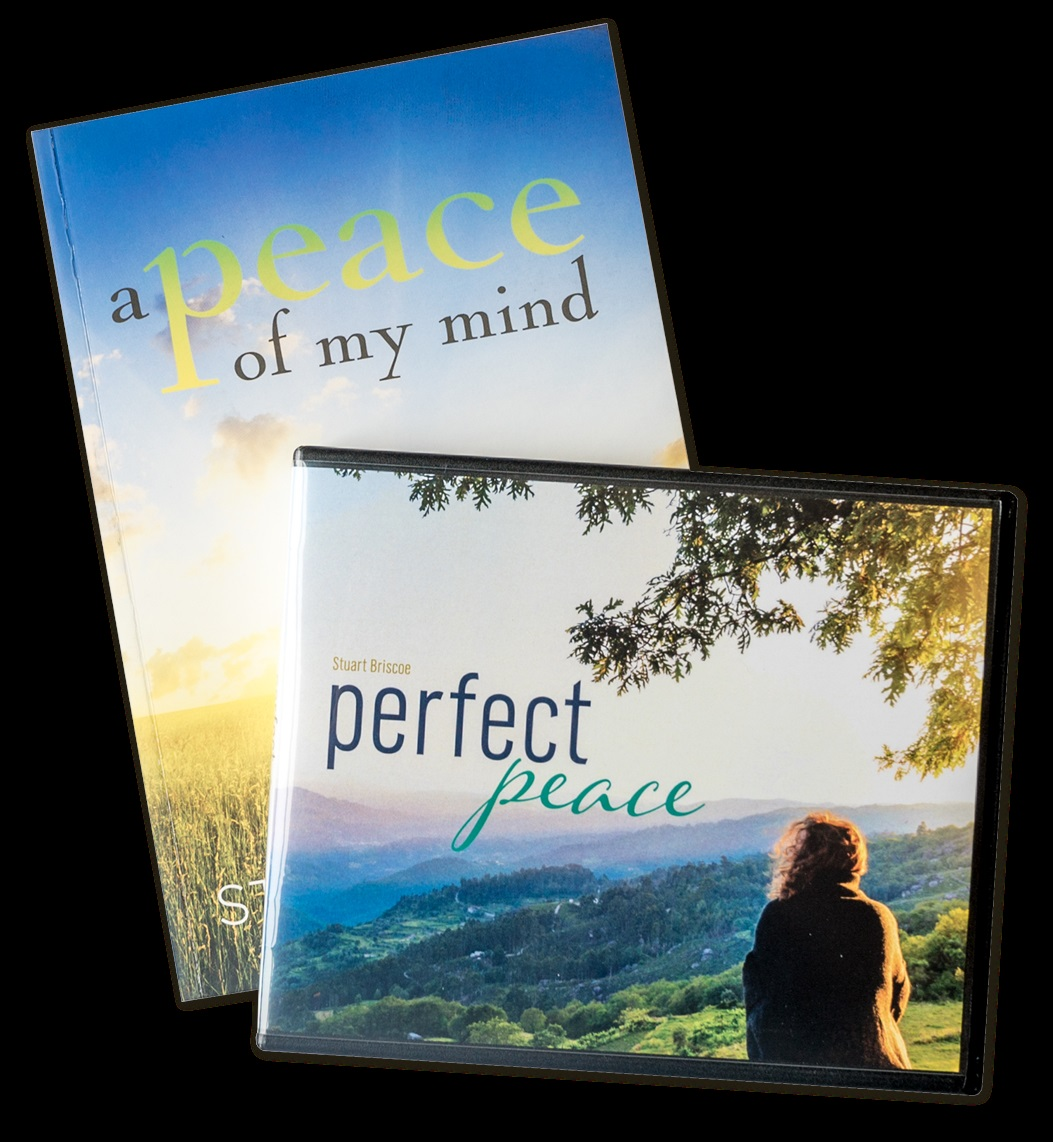 Experience unshakable peace no matter what you face!
We want to help you experience God's perfect peace in every season, by sending you Stuart Briscoe's book, A Peace of My Mind, and his 2-message teaching, Perfect Peace. They're our way to thank you for your gift today – doubled by a Matching Grant – to help Telling the Truth reach a critical $600,000 financial year-end goal by June 30.