How to be ready by being hopeful
Sometimes, I think we would be better off if we just shut the news off completely. Bad news sells, and we buy it by the truckload. And the price we pay? If we don't keep things in a biblical perspective, it will cost us our hope. When Jesus left the earth the first time, He knew the generations of disciples to follow would have plenty of bad news to deal with. His advice?
"Do not let your hearts be troubled. You believe in God; believe also in me… And if I go and prepare a place for you, I will come back and take you to be with me that you also may be where I am." —John 14:1, 3
The promise of the second coming of Christ means that we have the opportunity to live lives of hope in the grace of God, no matter how bad things get.
Therefore, since we have been justified through faith, wehave peace with God through our Lord Jesus Christ, through whom we have gained access by faith into this grace in which we now stand. And we boast in the hope of the glory of God. Not only so, but we also glory in our sufferings, because we know that suffering produces perseverance; perseverance, character; and character, hope. And hope does not put us to shame, because God's love has been poured out into our hearts through the Holy Spirit, who has been given to us. —Romans 5:1-5
That's a powerful passage. It would be wise to be quiet right now, and just let those words of God speak for themselves. Savor those words, phrase by phrase, and let this living message massage your heart! Jesus is coming back, and therefore, we can live with unbridled hope—that's the ultimate hope. And because the world is going south, His physical return is really the only hope left for the physical world.
May that be where we place our hope today.
Jesus, I place my hope in You today. Let the bad news come and go. By faith, I stand in Your grace, excited about Your glory, embracing Your love which has filled my heart through Your Spirit. I look forward to Your physical return and I thank You for the presence of Your Spirit in my spirit right now. Amen.
Listen to Pete, Jill & Stuart Briscoe on the Telling the Truth broadcast at OnePlace.com
SPECIAL OFFER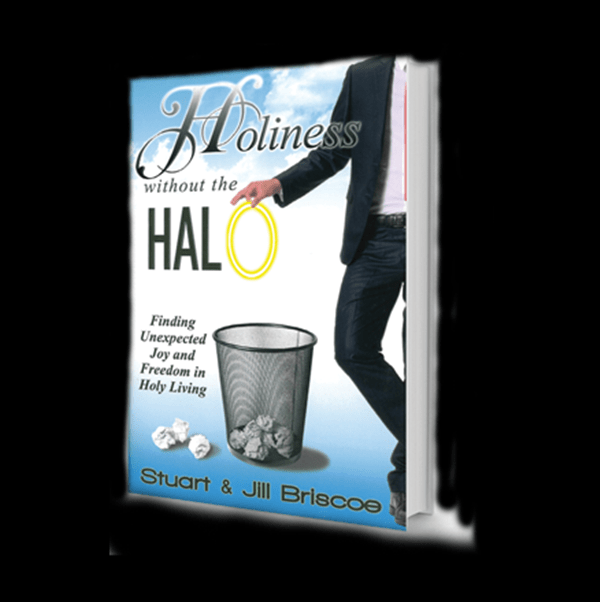 Discover the reward of a holy life!
You've probably heard the command from Scripture to "Be holy as your heavenly Father is holy." But how are you supposed to be holy like God in the stress and busyness of everyday life?
In their latest book called Holiness Without the Halo, Stuart and Jill Briscoe will show you how you can live a holy life as you let Christ express Himself through you in the small moments every day.
Holiness Without the Halo is our gift to thank you for helping people around the globe encounter God's holiness in a whole new way. So please request your copy when you give to Telling the Truth today.
Request 'Holiness Without the Halo' now >>