Does it blow you away?
"The greatest enemy to human souls is the self-righteous spirit which makes men look to themselves for salvation."--Charles Spurgeon
I've been studying this "righteousness" stuff for a long time. I'm a professional Christian, right? I even have the big M.Div. seminary degree, which makes some people think I have a higher degree of righteousness! Then why does this topic of "righteousness" still blow me away? Because rightly understood, our righteousness comes back to Jesus, every time.
But whatever were gains to me I now consider loss for the sake of Christ. What is more, I consider everything a loss because of the surpassing worth of knowing Christ Jesus my Lord, for whose sake I have lost all things. I consider them garbage, that I may gain Christ and be found in him, not having a righteousness of my own that comes from the law, but that which is through faith in Christ—the righteousness that comes from God on the basis of faith.–Philippians 3:7-9
God cannot simply declare you righteous if you are still wicked. He can't just say you are righteous, and you can't make yourself righteous. He must first make you righteous before He can declare you so.
God made him who had no sin to be sin for us, so that in him we might become the righteousness of God.—2Corinthians 5:21
That's Jesus all the way. He carried our sin to the cross. We were crucified with Him there. He "regenerated us," and He now lives in us… we have become the righteousness of God in Jesus. Now, each day, we are learning to rest in His righteousness in us and trust in His Spirit to live through us.
That's the Gospel and after all these years of studying and preaching and teaching, it still blows me away.
Holy Spirit, would You stir up the truth in me today? The truth about my righteousness is in Your Word. Today, make it real in my heart. When the lies of the world, my flesh, and Satan remind me of who I would be apart from You, give me the boldness to proclaim who I truly am in You, because of my faith in You, because of what You have made me to be. Amen.
Listen to Pete, Jill & Stuart Briscoe on the Telling the Truth broadcast at OnePlace.com
SPECIAL OFFER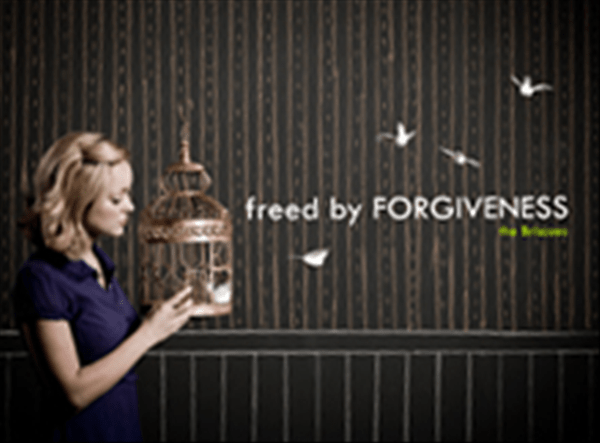 We want to help you find freedom in forgiveness!
Many people have great difficulty with forgiveness. Yet being forgiven and learning to forgive are at the root of a rich and joyful life! With this in mind, Telling the Truth has put together a special 3-CD set entitled Freed by Forgiveness, to help you understand and experience the power of forgiveness today.
Freed by Forgiveness is our gift to thank you for your gift of any amount to help Telling the Truth reach more people with the truth of God's Word, so please request your copy below.
Find Freedom in Forgiveness >>