The gospel is about the privilege of God entering our lives permanently from within our being, restoring his relationship with us, and making us part of his precious family. – Dr. Darrell Bock
Forgiveness never stands alone in Scripture. We are forgiven for a reason. Forgiveness is a means to an amazing end: Restored relationships with God through the indwelling Spirit.
The Gospel has to include all of those aspects to be truly good news. Why?
Finally, be strong in the Lord and in his mighty power. Put on the full armor of God, so that you can take your stand against the devil's schemes. For our struggle is not against flesh and blood, but against the rulers, against the authorities, against the powers of this dark world and against the spiritual forces of evil in the heavenly realms ... Stand firm then, ... with your feet fitted with the readiness that comes from the gospel of peace – Ephesians 6:10-15
Listen, the devil is a jerk and he takes cheap shots all the time – shots aimed at the core of your heart. He will lie too, telling you that you're alone, that you're hopeless, that you're unforgiven, that you're stupid, that you are weak, that you are poor, etc., etc. Yeah, just pick your weak spot and brace yourself, because he's going to attack it.
Will you stand firm against the devil's lies? You will be ready if your feet are fitted with the full Gospel. The Holy Spirit lives within you and you have the power to overcome in victory any sin struggle that you might have in your life. That's the truth.
Yes, the Gospel tells us that you are forgiven, and it also tells us that you are filled full of the Holy Spirit.
Dig your cleats into that. Stand firm on that today and take your stand against the devil's schemes.
Father, thank You for the full Gospel, the Gospel of forgiveness and the Gospel that proclaims the truth about the presence of Your Spirit in us. Amen.
Listen to Pete, Jill & Stuart Briscoe on the Telling the Truth broadcast at OnePlace.com
SPECIAL OFFER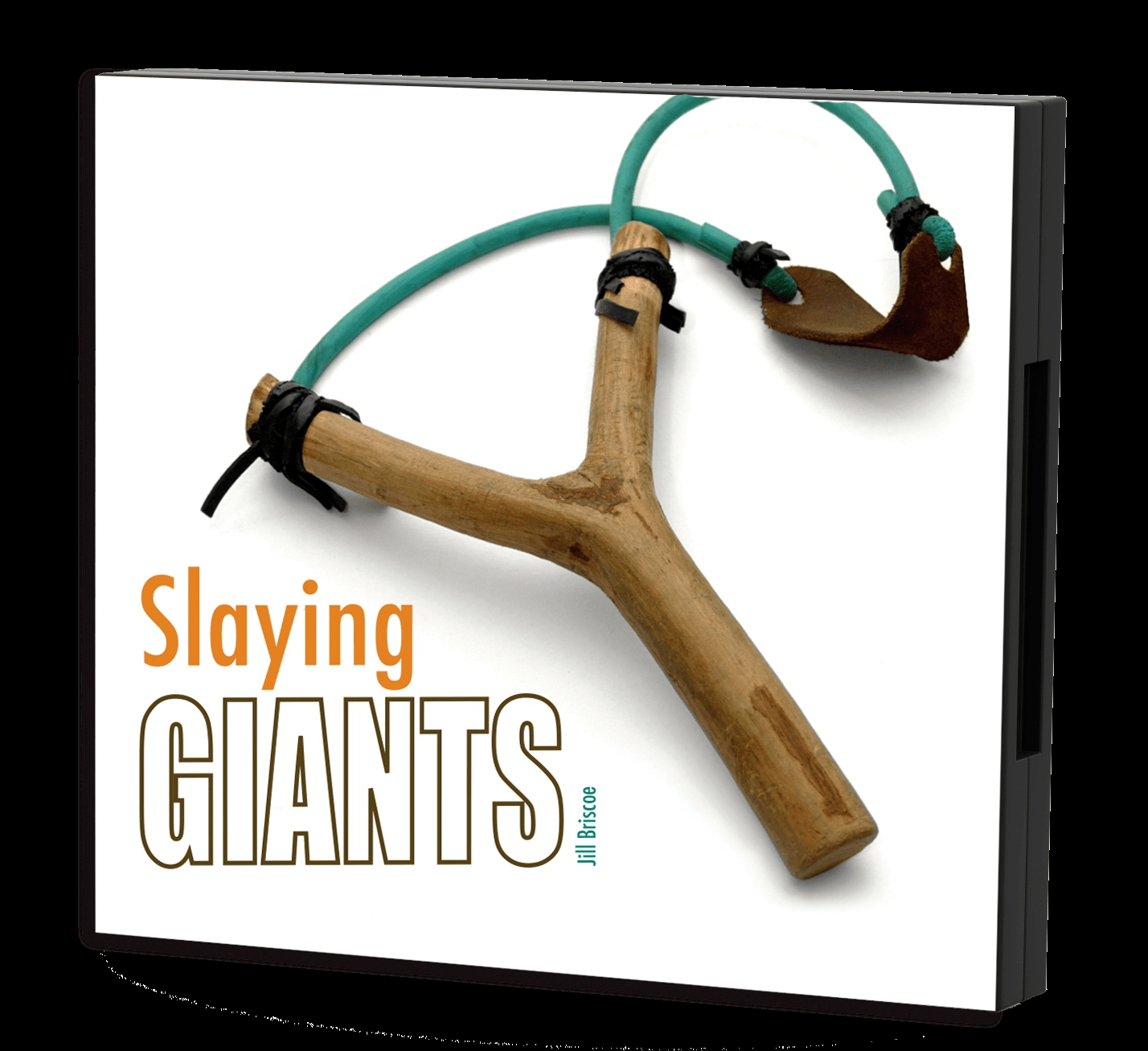 Jill's 3-message Slaying Giants DVD or CD series
Satan has an army of giants – problems, temptations, and tough circumstances – that he loves to place in the way of Christians. Jill Briscoe shows you how to defeat them in this encouraging 3-message DVD or CD series!