There must be, in any complete revelation of God's mind and will and character and being, things hard for the beginner to understand; and the wisest and best of us are but beginners. – R.A. Torrey
Familiarity.
A favorite pair of jeans. A friend from childhood. A song that takes us back to cherished days. There is something about the things we are comfortable with, the stuff that we know well – like that old tattered leather Bible you have.
Familiarity with the Bible has its drawbacks, though – particularly if you let a "Yeah, been there, read that" attitude creep in. Hebrews 4:12 says:
For the word of God is alive and active. Sharper than any double-edged sword, it penetrates even to dividing soul and spirit, joints and marrow; it judges the thoughts and attitudes of the heart.
Now, freeze-frame your thoughts right here. Are you saying to yourself, "Yeah, been there, read that"?! Ha! Caught you! (Honestly, I catch myself doing that a lot too!) When we become too "familiar" with Scripture, we forget that this book truly is "living and active." It's not a normal book. It doesn't just inform, it transforms. Why? Because the Holy Spirit is living and active too.
Consider Paul's encouragement at the end of the spiritual armor section of Ephesians again:
Take... the sword of the Spirit, which is the word of God. And pray in the Spirit on all occasions ... (6:17-18).
Changing circumstances, the presence of the Holy Spirit, and a Bible that is living and active can make the eternal written words of God brand new again today.
Holy Spirit, bring familiar passages from Your living Word to mind. By Your power, make them living and active in my soul! Oh Lord, break me of any know-it-all attitude, so that I can experience You in fresh and new ways today. Amen.
Listen to Pete, Jill & Stuart Briscoe on the Telling the Truth broadcast at OnePlace.com
SPECIAL OFFER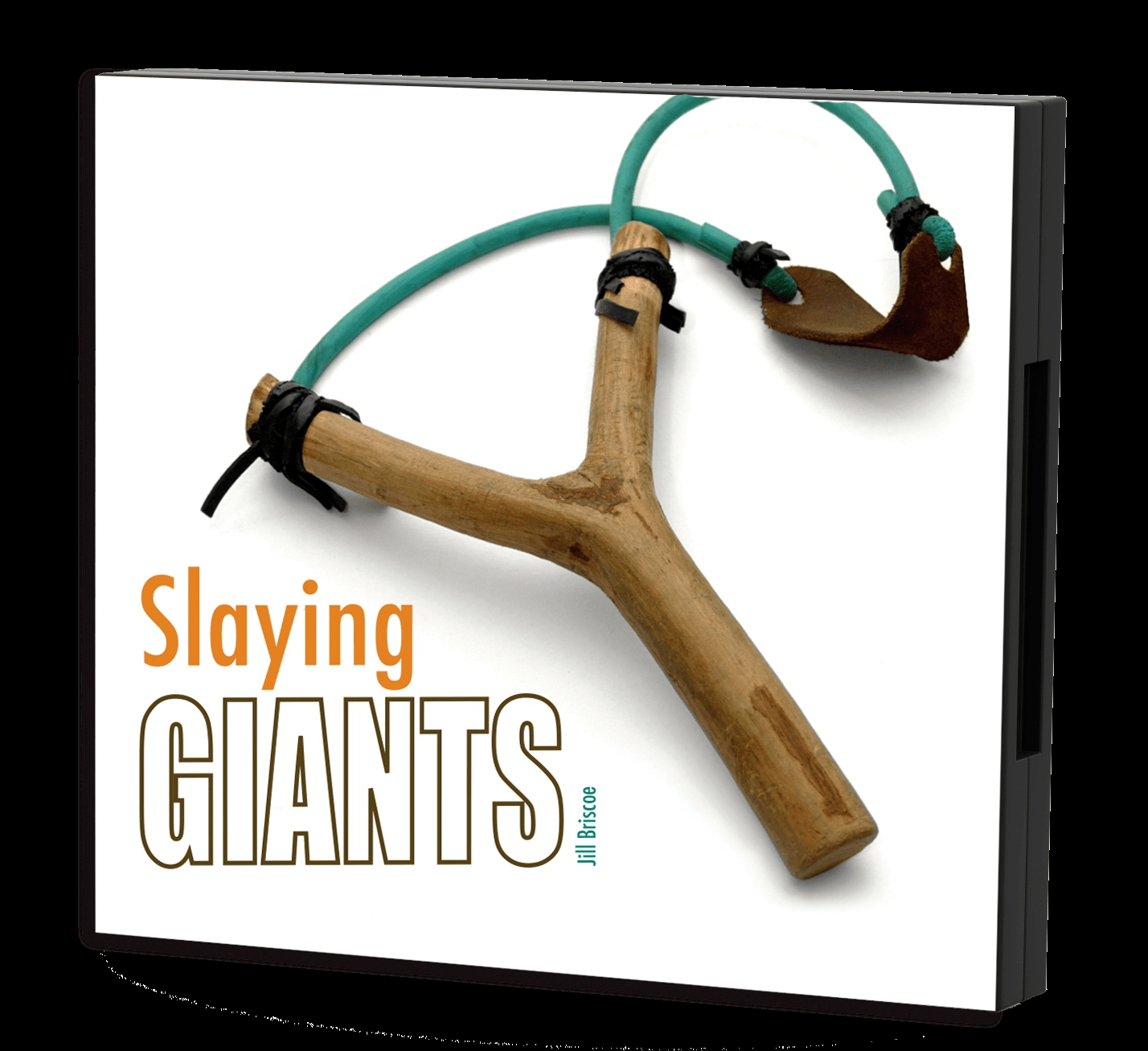 Jill's 3-message Slaying Giants DVD or CD series
Satan has an army of giants – problems, temptations, and tough circumstances – that he loves to place in the way of Christians. Jill Briscoe shows you how to defeat them in this encouraging 3-message DVD or CD series!