March 9
Why God wants you to walk
Pastor Daron Lindemann
When my wife and I are riding our motorcycle, I like to go fast through the mountainous curves. That's a feel-good adrenaline rush. My wife, seated behind me, prefers to take in the scenery. It's hard for her to do that when she's holding on tightly as I lean the bike into a fast-paced curve. I try to remember this.
God knows it better than I. He told the Israelites that they should walk in the wilderness for 40 years. Why? Because this slower pace meant that they could discover some important things along the way. Things about God and themselves and faith and humility and God's faithfulness and love.
God worked it out so that Joseph and Mary had to walk to Bethlehem at the inconvenient last minute for Jesus' birth, then to Egypt, and then finally home to Nazareth. Jesus walked to Calvary carrying his own cross, and after he rose from the dead, he walked on the road to Emmaus with two disciples who would later exclaim, "Were not our hearts burning within us while he [Jesus] talked with us on the road?" (Luke 24:32).
Don't speed through life and miss it. Don't overload your schedule. Slow down. Walk more.
Be ready to discover something that's only discoverable before you get to the destination. It's not always about the fastest way from point A to point B. Sometimes, as we bikers like to say: the journey is the destination.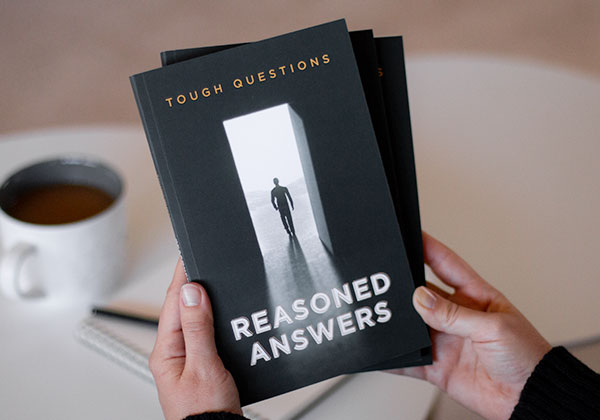 Speak more knowledgeably and lovingly about what you believe
Discover how to respond to some of the most common arguments skeptics use against Christianity in Tough Questions, Reasoned Answers. This book tackles 12 questions most of us have wondered at one time or another. You'll be equipped with reasoned answers that help shed light on the topic, diffuse tension, and open the door for faith to take root.
For more from Time of Grace, visit them at TimeofGrace.org.