What happened to our relationship?
Pastor Mark Jeske
It is a miserable failing in many homes that the husband and wife take each other for granted. They figure that now that they're married, they don't have to try so hard any longer to be nice. They don't listen as well; they grow indifferent to the other person's needs; they talk less; they say "I love you" less. Before they know it, their love for each other has cooled off.

We should not over trust in God's grace. The fact that he loves us unconditionally and is phenomenally patient with us does not give us permission to ignore him until we want something. The Bible is crystal clear: God's grace goes first, revealing the great works of Christ. Faith comes next, worked by the Spirit, and our faith response of good works comes next, an absolutely non-negotiable sign of true and genuine faith.

When our words of faith and deeds of love are iffy or absent, sirens should go off in our heads. God's words of warning to the Christians at Ephesus and to us come because he loves us and doesn't want to lose us: "Yet I hold this against you: You have forsaken your first love. Remember the height from which you have fallen! Repent and do the things you did at first" (Revelation 2:4,5). It is possible to lose your faith. It is possible to throw away your salvation. It is possible to choose things other than God to love and worship.

God would love to hear from you right now. It's not too late.
---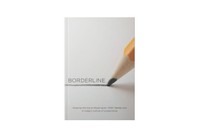 Draw the line at those "little" deadly sins!
Borderline is a warmly conversational, yet thought-provoking new book that will inspire you and perhaps even reset your views on the borderline issues. And it'll remind you all over again of the power of God's unconditional love and grace to help guide you through.
For more from Time of Grace visit them at TimeofGrace.org.