You can plagiarize God
Jason Nelson
Stealing the ideas and words of another is a crime against humanity. Content-filled websites and copy/paste computer functions make it easier and easier to get away with. Students need to fight the temptation. So do writers. Teachers must watch for the theft of intellectual property. So must editors. Always give credit where credit is due. But you can plagiarize God. It's not a sin to make his words your own.

The prophets made a career out of "plagiarizing" God. It was his idea. "I will raise up for them a prophet like you from among their brothers; I will put my words in his mouth" (Deuteronomy 18:18). God wanted prophets to take his message and run with it. He wanted his words in the public domain and accessible to everyone. Sometimes they acknowledged the source: "This is what the Lord says." And they taught people how to recognize a fraud. "'How can we know when a message has not been spoken by the Lord?' If what a prophet proclaims in the name of the Lord does not take place or come true, that is a message the Lord has not spoken" (Deuteronomy 18:21,22).

This is the screen for authenticity. You know it is originally from God if it rings true, no matter who says it. So go ahead and speak his words like they are yours and use his teachings like you own them.
---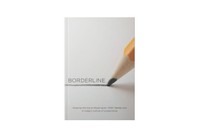 Draw the line at those "little" deadly sins!
Borderline is a warmly conversational, yet thought-provoking new book that will inspire you and perhaps even reset your views on the borderline issues. And it'll remind you all over again of the power of God's unconditional love and grace to help guide you through.
For more from Time of Grace visit them at TimeofGrace.org.