Finish the Work
By Rick Boxx
April 18, 2011
Bethany Hamilton was a promising young surfer when her arm, and her world, was ripped apart by a 14 foot Tiger Shark. Bethany could have given up, but she didn't.
One month later she was back in the water. Bethany believed God called her to be a surfer. She knew she needed to get back to work. In 2004 she won her first national surfing title.
James 1:2-4 teaches, "Consider it pure joy, my brothers and sisters, whenever you face trials of many kinds, because you know that the testing of your faith produces perseverance. Let perseverance finish its work so that you may be mature and complete, not lacking anything."
When life knocks you down, don't give up on what God's called you to do. Finish the work.
To host Rick Boxx to speak to your staff, church, or at your next event visit www.integrityresource.org.
Do you desire to be a spiritual leader in your workplace? Regi Campbell tells you how in practical and effective ways in his book,
About My Father's Business
By Regi Campbell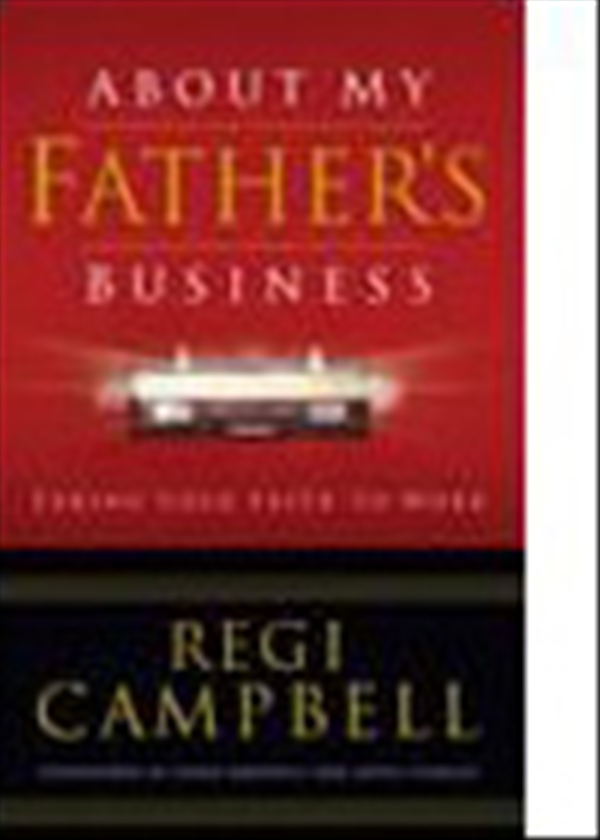 Buy this hardcover book today
For only $12!
Contact Rick Boxx at www.integritymoments.org, and to learn more about Integrity Resource Center go to integrityresource.org.