A Hostile Workplace
By: Rick Boxx
August 16, 2010
The Prophet Daniel's life reflects how God can impact a hostile workplace. As a teenager, Daniel was forced into the service of King Nebuchadnezzar, a ruthless and arrogant man.
Daniel impacted the King with his consistent commitment to God, using his vast wisdom humbly, and boldly interpreting dreams, while giving God credit. Daniel, in love, even prophesied the king would go crazy due to his arrogance.
Daniel's God honoring life resulted in a harvest. In Daniel 4:37 the King proclaimed, "Now I, Nebuchadnezzar, praise and exalt and glorify the King of heaven, because everything he does is right and all his ways are just. And those who walk in pride he is able to humble."
Your faithfulness to God in your workplace can also lead others to the Kingdom of God.
To receive our popular "10 Biblical Business Principles" bookmark FREE, email admin@integrityresource.org
Contact Rick Boxx at www.integritymoments.org.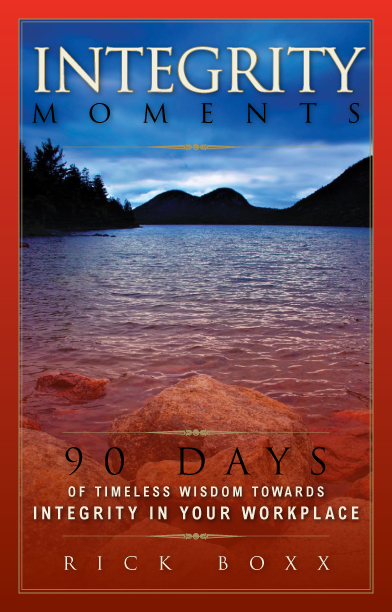 Integrity Moments Devotional
Start your day with Rick Boxx' devotional thoughts for the workplace, complete with biblical insights and thought provoking questions. 90 days of inspiration will lead you on a journey of encouragement as you walk out your work in a manner pleasing to God.
For more biblical teaching and resources from Rick Boxx and the Integrity Resource Center please visit integrityresource.org.