Sickness in the Workplace
By: Rick Boxx
December 7, 2012
With wintertime comes the potential for sickness. When faced with an illness, many stay home regardless of how slight the illness may be. The other common approach is those who go to work despite their sickness.
In the past, I've followed my dad's example of going to work, regardless of how sick I am. Although my mindset likely flows out of pride, it also comes from fear and doubt in God's provision.
Psalm 33:18 teaches, "But the eyes of the Lord are on those who fear him, on those whose hope is in his unfailing love, to deliver them from death and keep them alive in famine."
When sick, I'm learning to swallow my pride, trust in God's provision, and stay home. This is loving others, rather than infecting them.
Joel Manby's Love Works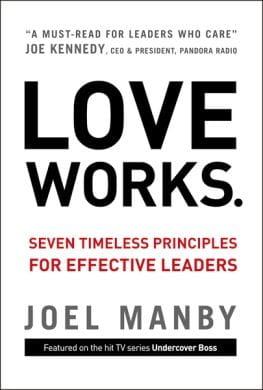 Manby challenges leaders to allow integrity and faith to guide leadership decisions, outlining seven time-proven principles that break down the natural walls within corporate cultures, and cultivating an atmosphere that builds long-term success. Purchase here.
"How well are you modeling Faith, Integrity, Relationships, and Excellence in your work? Find out by taking Integrity Resource Center's free FIRE Assessment!"
Contact Rick Boxx at www.integritymoments.org, and to learn more about Integrity Resource Center go to integrityresource.org.