Make Peace Today
By: Rick Boxx
March 25, 2014
In business, it's easy to offend co-workers, suppliers, or even customers and not realize what you've done. One benefit of having my wife, Kathy, as part of our team is that she sometimes helps me make peace with those I offend.
There have been times when I've offended one of our team members. It may not be fun to hear, but Kathy will rebuke me and encourage me to make amends.
Jesus said in Matthew 5:23-24, "Therefore, if you are offering your gift at the altar and there remember that your brother or sister has something against you, leave your gift there in front of the altar. First go and be reconciled to them."
If you have offended someone, don't put it off, go make peace today. Your relationships will be healthier.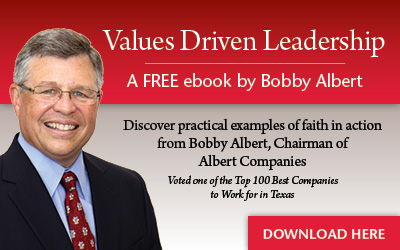 Learn more about Rick Boxx and Integrity Resource Center