A Life of Lies
by Rick Boxx
May 26, 2010
According to The Kansas City Star, Adam Wheeler was suspended from Bowdoin College for academic dishonesty. Rather than give up he moved on to Harvard, claiming a perfect SAT score, straight A's at a prestigious prep school and glowing recommendations from professors.
When Harvard accused him of plagiarizing the work of a professor, Adam left and applied to Yale. It was Yale's doubts about his falsified application that finally led to criminal charges and the unwinding of Mr. Wheeler's web of deception.
The Lord said in Jeremiah 17:9, "The heart is deceitful above all things and beyond cure. Who can understand it?"
This life of lies will likely lead Mr. Wheeler to prison. Unfortunately, as stewards over our workplaces, we now have to lookout for deceivers like Mr. Wheeler.
For encouragement and resources for your journey of being a godly leader in your workplace, visit www.integritymoments.org.
Contact Rick Boxx at www.integritymoments.org.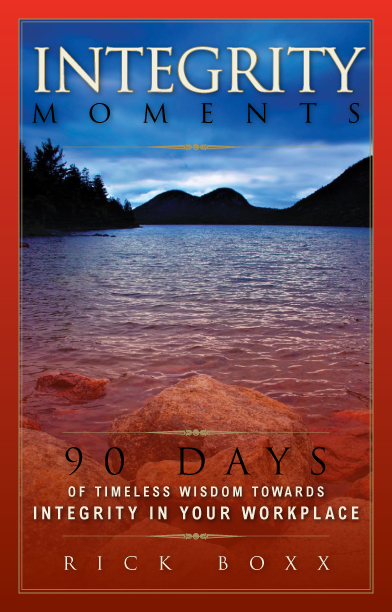 Integrity Moments Devotional
Start your day with Rick Boxx' devotional thoughts for the workplace, complete with biblical insights and thought provoking questions. 90 days of inspiration will lead you on a journey of encouragement as you walk out your work in a manner pleasing to God.
For more biblical teaching and resources from Rick Boxx and the Integrity Resource Center please visit integrityresource.org.