Walking Away
by Rick Boxx
May 31, 2010
Defaulting on a home mortgage is understandable when a job is lost. According to a "60 Minutes" program, thousands are walking away from mortgages, even though they can afford to pay. According to a Morgan Stanley report, 12% of all home mortgage defaults are now by people who can afford the payments.
Many rationalize walking away, because it's better for them financially in the short term. This moral decay will eventually drive loan prices and taxes higher to cover for those who don't honor their commitments.
Psalm 37:21 teaches, "The wicked borrow and do not repay, but the righteous give generously."
Our financial system is built on trust. Whether it's your home or your business, if you contract with a lender to borrow money, honor your commitment and pay it back.
For encouragement and resources for your journey of being a godly leader in your workplace, visit www.integritymoments.org.
Contact Rick Boxx at www.integritymoments.org.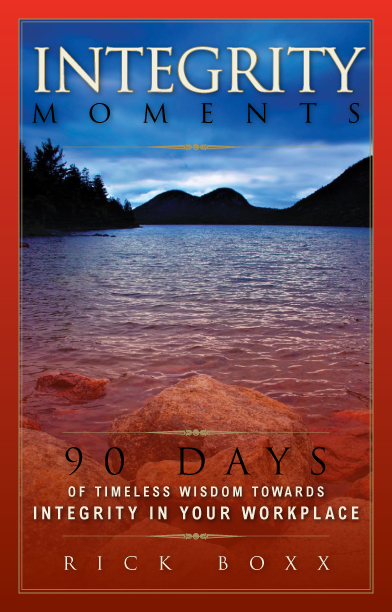 Integrity Moments Devotional
Start your day with Rick Boxx' devotional thoughts for the workplace, complete with biblical insights and thought provoking questions. 90 days of inspiration will lead you on a journey of encouragement as you walk out your work in a manner pleasing to God.
For more biblical teaching and resources from Rick Boxx and the Integrity Resource Center please visit integrityresource.org.