Tending God's Garden
By: Rick Boxx
October 25, 2012
The owner of a landscaping business was expressing how he desired his staff to better embrace faith at work, like evangelizing or being generous. It seemed that he was overlooking the value to God of the physical act of work.
So I said, "Don't overlook the value to God of the beauty being added to His creation by the landscapers on your staff." God has directed us to disciple the nations, but He also has commanded us to care for His creation with excellence.
Genesis 2:15 says, "The Lord God took the man and put him in the Garden of Eden to work it and take care of it."
On those days that you question your value, remember that we're also here to work and tend to God's creation, with excellence.
Ken Eldred'sThe Integrated Life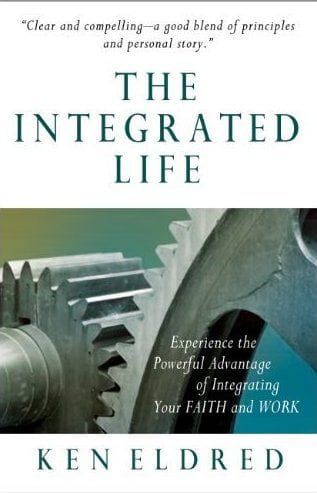 Eldred reveals how to find a deep integration between our work and faith such that all areas of our lives further God's kingdom, glorify him, and fulfill our life mission. Click here to purchase.
"How well are you modeling Faith, Integrity, Relationships, and Excellence in your work? Find out by taking Integrity Resource Center's free FIRE Assessment!"
Contact Rick Boxx at www.integritymoments.org, and to learn more about Integrity Resource Center go to integrityresource.org.