Science and Faith
By: Rick Boxx
October 28, 2010
Jerry Coyne, a professor at the University of Chicago, claims in a USA Today article that science and faith are fundamentally incompatible. One of the arguments he uses is that only 6% of Americans are atheists or agnostics, yet 64% of American scientists ignore God.
With different worldviews, it's no wonder that science and people of faith are at odds over the challenging life issues of our day, such as embryonic stem cell research and cloning.
Psalm 14:1-3 teaches, "The fool says in his heart, 'There is no God.' …The Lord looks down from heaven on the sons of men to see if there are any who understand, any who seek God. All have turned aside, they have together become corrupt."
Maybe it's time Christians reclaim the study of science.
Contact Rick Boxx at www.integritymoments.org, and to learn more about Integrity Resource Center go to integrityresource.org.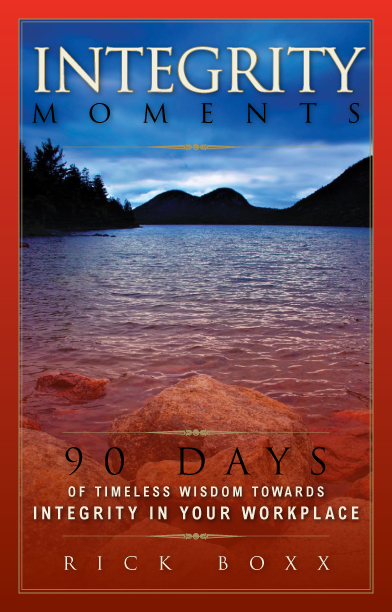 For more daily wisdom for the workplace check out Rick's devotional book "Integrity Moments." It makes a great gift as well!
Integrity Moments
90 Days of Timeless Wisdom Towards Integrity In Your Workplace
By: Rick Boxx