Puzzling Philanthropy
By Rick Boxx
September 1, 2010
What motives drive a person to be generous? This question plagued me as I read accounts of Bill Gates and Warren Buffett recruiting fellow billionaires to give away half of their estate.
For many followers of Jesus, generosity flows out of a love for God; for some, from a sense of duty. But what about those who have a worldview that's not faith centered?
I asked a group that question recently. Some of their answers included pride, seeking power, and pursuing the approval of people.
Proverbs 16:2 teaches, "All a man's ways seem innocent to him, but motives are weighed by the Lord."
Good things get done for the wrong reasons. I don't know Mr. Gates and Buffett's motives, but when you're considering being generous, ask yourself, what motivates your generosity.
To receive our popular "10 Biblical Business Principles" bookmark FREE, email admin@integrityresource.org
Contact Rick Boxx at www.integritymoments.org.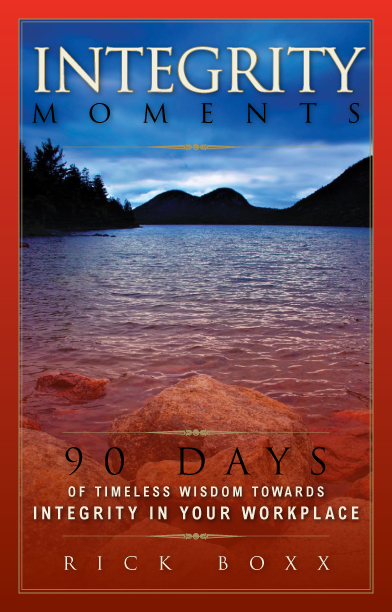 Integrity Moments Devotional
Start your day with Rick Boxx' devotional thoughts for the workplace, complete with biblical insights and thought provoking questions. 90 days of inspiration will lead you on a journey of encouragement as you walk out your work in a manner pleasing to God.
For more biblical teaching and resources from Rick Boxx and the Integrity Resource Center please visit integrityresource.org.