Proper Motives
By Rick Boxx
September 13, 2010
A friend was asked to serve on the board of directors of an organization who had several board members of whom he desired to gain favor. Without much thought or prayer he accepted.
Later, God convicted him that he had taken this role with improper motives. Rather than asking about God's desire, my friend seized the opportunity. His motives were selfish in nature. Fortunately, after my friend's repentance God did bring good to this situation.
God used Paul's writings in Romans 7:18 to convict my friend. Paul wrote, "I know that nothing good lives in me, that is, in my sinful nature. For I have the desire to do what is good, but I cannot carry it out."
Doing something good, but with selfish motives, is still disobedience in God's eyes.
To receive our popular "10 Biblical Business Principles" bookmark FREE, email admin@integrityresource.org
Contact Rick Boxx at www.integritymoments.org.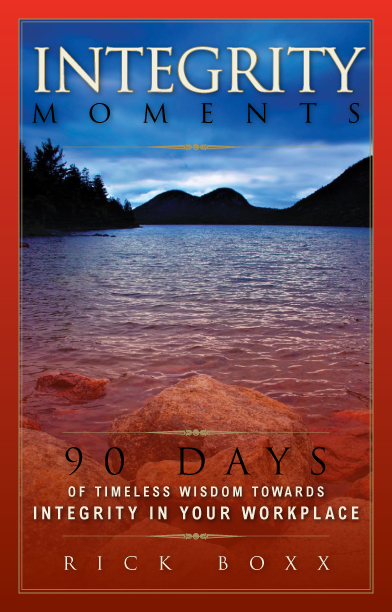 Integrity Moments Devotional
Start your day with Rick Boxx' devotional thoughts for the workplace, complete with biblical insights and thought provoking questions. 90 days of inspiration will lead you on a journey of encouragement as you walk out your work in a manner pleasing to God.
For more biblical teaching and resources from Rick Boxx and the Integrity Resource Center please visit integrityresource.org.