Craigslist's Compromise
By Rick Boxx
September 15, 2010
After pressure from multiple state attorney generals, Craigslist reluctantly pulled their "Adults Section," but not without making a statement. Rather than take the site down completely, they splashed the word "Censored" boldly across the page. Days later, even that came down.
Craigslist, according to Bloomberg, had become a bastion of sex and child trafficking advertisements, yet they stubbornly fought to maintain their estimated $44 million annual windfall from these ads.
Although Craigslist claimed to stand on their First Amendment rights, many suspect it was really about the huge profits from their questionable customers.
Proverbs 12:12 teaches, "The wicked desire the plunder of evil men, but the root of the righteous flourishes."
When the final chapter is written, Craigslist will likely regret their profiteering at the expense of many children.

Contact Rick Boxx at www.integritymoments.org.
To learn more about Integrity Resource Center go to www.integrityresource.org
To better abide and walk with God in your workplace click here and order Richard Blackaby's "Unlimiting God".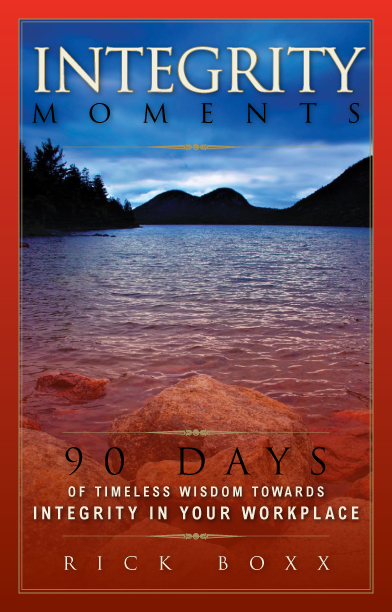 Integrity Moments Devotional
Start your day with Rick Boxx' devotional thoughts for the workplace, complete with biblical insights and thought provoking questions. 90 days of inspiration will lead you on a journey of encouragement as you walk out your work in a manner pleasing to God.
For more biblical teaching and resources from Rick Boxx and the Integrity Resource Center please visit integrityresource.org.