New Normal
By Rick Boxx
September 8, 2010
Some economists are discussing what they call a "New Normal." For decades our economy soared. Occasionally we'd have a modest recession, but soon we would pick up where we left off and start climbing again.
Then 2008 happened. The markets crashed, housing crumbled, and the credit bubble burst. Our economy was built on the shifting foundation of debt. Prices increased due to easy credit, not due to our brilliance. Many believe it may take a decade to work through the fallout.
Proverbs 22:26 teaches, "Do not be a man who strikes hands in pledge or puts up security for debts."
The lesson of the "New Normal" era is what God has taught us for thousands of years. Debt can come with a curse; the more debt the bigger the curse.
To receive our popular "10 Biblical Business Principles" bookmark FREE, email admin@integrityresource.org
Contact Rick Boxx at www.integritymoments.org.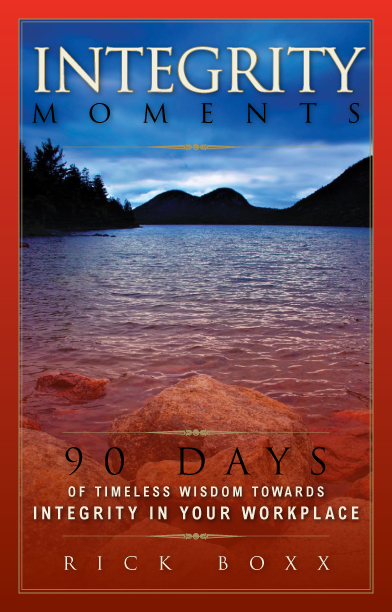 Integrity Moments Devotional
Start your day with Rick Boxx' devotional thoughts for the workplace, complete with biblical insights and thought provoking questions. 90 days of inspiration will lead you on a journey of encouragement as you walk out your work in a manner pleasing to God.
For more biblical teaching and resources from Rick Boxx and the Integrity Resource Center please visit integrityresource.org.