Jehová de los ejércitos juró diciendo: "Ciertamente se hará de la manera que lo he pensado; se confirmará como lo he determinado" (Isaías 14:24 RV 1960).
El Antiguo Testamento está lleno de casos donde Dios instruyó a la gente a establecer alguna clase del altar para conmemorar algo maravilloso que el Señor había hecho. Dios sabía que era importante hacerles recordar a los frágiles seres humanos Su fidelidad. Piense en ello. ¿Cuántas veces Dios ha hecho algo por nosotros, dándonos alegría y agradecemos y creemos— en ese momento — que nunca dudaremos otra vez de Él? Y luego otro prueba viene, y…por supuesto, allí vamos otra vez, preguntándonos si Dios hará como Él prometió o nos abandonará.
Este es uno de los motivos por los cuales yo amo Isaías 14:24 y lo cito a menudo. El versículo no es sólo una promesa a nosotros de que Dios será fiel; es el mismo Dios quien nos jura que así como Él ha sido fiel en el pasado, Él seguirá siendo fiel en el futuro. Si Dios intenta un propósito para nosotros, eso sucederá. Nada que usted o yo o el diablo haga jamás podrá negar o frustrar alguna vez el objetivo o plan de Dios.
Ahora bien, llevemos esto al siguiente paso, recordando que somos una parte integrante del plan y objetivo de Dios. Dios también ha prometido en Jeremías 29:11 que Sus planes para Su pueblo son planes buenos, darnos "un futuro y una esperanza." Si es verdadero — y sabemos que lo es porque está escrito en Su Palabra — y si también es verdadero que Dios ha realizado Sus objetivos en el pasado Él hará lo mismo en el futuro, sin tener en cuenta las circunstancias o situaciones que amenazan y arremolinan alrededor de nosotros, podemos descansar en la paz y la promesa de la fidelidad de Dios.
Si usted no tiene un conmemorativo de alguna clase para recordarle esa gran verdad, le animo a establecerlo pronto- un pedazo de papel con la susodicha escritura escrita donde usted puede verlo, una roca con el capítulo y versículo pintado en ella, algo que servirá como un recordatorio que la fidelidad de Dios es mayor que cualquier cosa que venga contra usted hoy — o alguna vez. Recordar las promesas de Dios me ha traído gran paz durante muchos años, y esto hará lo mismo para usted.
***
The Lord of hosts has sworn, saying, "Surely, as I have thought, so it shall come to pass, And as I have purposed, so it shall stand"
(Isaiah 14:24, NKJV).
The Old Testament is full of instances where God instructed people to set up some sort of altar to commemorate something wonderful the Lord had done. God knew it was important for frail human beings to be reminded of His faithfulness. Think about it. How many times has God come through for us, causing us to rejoice and thank Him and believe—at that moment—that we will never doubt Him again? And then another trial comes along, and…sure enough, there we go again, wondering if God will do as He promised or abandon us to our own devices.
That's one of the reasons I love Isaiah 14:24 and quote it often. The verse isn't just a promise to us that God will be faithful; it is God Himself swearing to us that just as He has been faithful in the past, He will continue to be faithful in the future. If God has purposed something, it will happen. Nothing you or I or the devil himself can do will ever negate or thwart God's purpose or plan.
Now let's take that to the next step, remembering that we are an integral part of God's plan and purpose. God has also promised in Jeremiah 29:11 that His plans for His people are good plans, to give us "a future and a hope." If that is true—and we know it is because it is written in His Word—and if it is also true that as God has fulfilled His purposes in the past He will do the same in the future, then regardless of the circumstances or situations that threaten and swirl around us, we can rest in the peace and promise of God's faithfulness.
If you don't have a memorial of some sort to remind you of that great truth, I encourage you to establish one soon—a piece of paper with the above scripture written out where you can see it, a rock with the chapter and verse painted on it, anything that will serve as a reminder that God's faithfulness is greater than anything that comes against you today—or ever. Remembering God's promises has brought me great peace through the years, and it will do the same for you.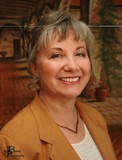 Kathi Macias, popular speaker and prolific author, is an Angel-award winning writer who has published nearly thirty books, including her latest releases, Mothers of the Bible Speak to Mothers of Today (New Hope Publishers) and My Son John (a novel from Sheaf House). Whether keyboarding her latest book, keynoting a conference, or riding on the back of her husband's Harley, Kathi "Easy Writer" Macias is a lady on a mission to communicate God's vision. Her insightful words—filled with passion, humor and soul nourishment—refresh audiences from all walks of life. Join Kathi as she hosts "Write the Vision" every Thursday from 6—7 p.m. (Pacific Time) via THE International Christian Network (www.theicn.com). To learn more about Kathi or to book her for your next event, visit www.KathiMacias.com. Spanish translations by Cynthia Alcantara (cynthia.alcantara1@gmail.com).