Nabot respondió a Acab: "¡Líbreme Jehová de darte yo la heredad de mis padres!"
(1 Reyes 21:3, RV 1995).
El rey Acab era un rey malvado — y avaro. Tenía muchas tierras y viñas, pero un día decidió que quería la viña que le pertenecía a su vecino Nabot. En realidad, él no entró de repente y tomó la viña; le ofreció a Nabot un intercambio por otra viña o dinero para su compra absoluta. Nabot, un hombre mucho más honorable que Acab y alguien quien honró su herencia familiar, se negó. Como consiguiente, el rey volvió al palacio, malhumorado y de mala cara. Cuando su también malvada esposa, Jezabel, le preguntó por qué estaba en un humor tan amargo, él le contó sobre la respuesta negativa de Nabot sobre de la viña de su familia.
Jezabel le dijo que no se preocupara por ello, y luego ella inmediatamente intentó apropiarse de la viña, haciendo todo lo necesario para lograrlo — en este caso, el asesinato del pobre Nabot. El resultado fue que Acab consiguió lo que él quiso, pero disgustó enormemente a Dios en el proceso. No pasó mucho tiempo para que tanto Acab como Jezabel pagaran un precio divino por su malvado hecho.
Ahora bien, yo no pienso que la mayor parte de nosotros jamás nos afrontaremos con alguien en posición de autoridad y pedirnos que le vendamos nuestra herencia, pero casos similares pueden surgir en nuestras vidas en cualquier momento, como creyentes en algunos países lo saben demasiado bien. Muchos de ellos ahora están en células de prisión o han sido hasta asesinados, simplemente porque ellos se rechazaron "a la venta total" de su legitima herencia cuando se le fue pedida de parte de su gobierno ateo u otra organización para hacerlo así.
"Niegue su fe y salve su vida."
"Niegue su fe y salve la vida de su ser querido. ¿" (Un poco más difícil, verdad?).
Pero la venta no siempre significa una opción de vida o muerte.
"Niegue su fe y consiga una promoción."
"Niegue su fe y sea aceptado por sus compañeros."
"Niegue su fe y experimente una vida más fácil."
Ahora es el tiempo para tomar la decisión que no vamos a "la venta total" de nuestra divina herencia, la herencia otorgada sobre nosotros por nuestro divino Padre por el precio de compra costoso de la vida de Su Hijo. Nos no atrevamos a esperar hasta que el Rey Acab o la Reina Jezabel llamen a nuestra puerta, esperando hacernos una oferta que no podemos rechazar. Debemos elegir ahora— "hoy" y ser fuertes como Nabot, hasta la muerte si es necesario, ya que nada vale la pena dejar o deshonrar "la herencia de nuestro Padre."
And Micaiah said, "As the Lord lives, whatever the Lord says to me, that I will speak" (1 Kings 22:14, NKJV).
Because so much of what I write has to do with tough social issues—the persecuted Church, illegal immigration, families with incarcerated loved ones, human trafficking, homelessness—I am often asked, "Why do you write about such dark subjects?" My answer? "I don't write about dark subjects. I write about the Light that shines in darkness."
I also do a lot of traveling and speaking/teaching. Though I dearly love the speaking and teaching times, I'm not so crazy about the traveling part. (Have you spent much time at an airport or tried to make a tight connection lately?) Right now I'm in the midst of ten days of traveling/speaking that requires four of those days to be days of getting up in the dark, going through screenings and then take-offs and landings, and racing from one gate to another just to be at the speaking venues according to schedule.
Not fun. So why do I do it? Because I believe God has called me to "communicate the vision" (see Habakkuk 2:2) and has opened the doors for me to be able to do so. But saying "yes" to writing and speaking at His direction also requires that we, like Micaiah, write and speak "whatever the LORD says" to us. Sometimes that can be tough, particularly when He speaks to us about confronting sin or speaking absolute, uncompromising truth that we know might not be well received. In a world that, for the most part, rejects absolutes and worships an anything-goes tolerance, it's not surprising when we find ourselves in difficult positions because we have obeyed God and communicated the words/vision He has given us.
And yet, may we ever be faithful to continue to do so, even if we come to the place that so many other Christians down through the centuries (and even today) have found themselves in: where speaking God's words and communicating His vision may cost us our very lives. Remember, God has called us to speak Light into the darkness. If we don't do it, who will?
***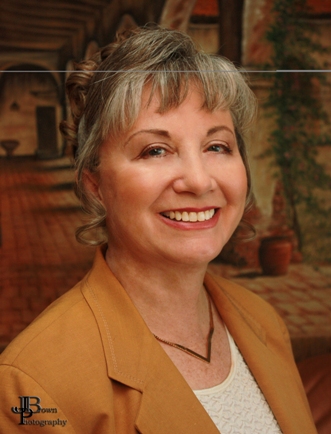 Kathi Macias, popular speaker and prolific author, is an Angel-award winning writer who has published nearly thirty books, including her latest releases, Mothers of the Bible Speak to Mothers of Today (New Hope Publishers) and My Son John (a novel from Sheaf House). Whether keyboarding her latest book, keynoting a conference, or riding on the back of her husband's Harley, Kathi "Easy Writer" Macias is a lady on a mission to communicate God's vision. Her insightful words—filled with passion, humor and soul nourishment—refresh audiences from all walks of life. Join Kathi as she hosts "Write the Vision" every Thursday from 6—7 p.m. (Pacific Time) via THE International Christian Network (www.theicn.com). To learn more about Kathi or to book her for your next event, visit www.KathiMacias.com. Spanish translations by Cynthia Alcantara (cynthia.alcantara1@gmail.com).