And she . . . laid Him in a manger, because there was no room for them in the inn. (Luke 2:7)
The crèches and nativity scenes that we put up every Christmas do not capture the pain and the agony of our Lord's birth. Every moment of His life was under a constant threat, particularly those embryonic years of His development. Nevertheless, God still brought hope in those dark places. This fact means everything in the life of the believer. It means that if you find yourself in dark places or in hopeless situations, He can bring both light and hope to your circumstances right now.
---
In every day, in every way… be encouraged!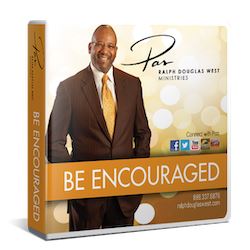 Sometimes life is a struggle. But when you know that the God of the universe has got your back, you can get through anything.
That's why we want to send you Pas' new 4-part series Be Encouraged when you give below to help share that peace and strength with others.
Get your copy today and walk through the story of Jesus' incredible love for you as told in Pas' signature style. We pray it encourages your heart and enriches your spirit!
And thank you for giving generously to encourage others in God's love.