According to the grace of God which was given to me, as a wise master builder I have laid the foundation, and another builds on it. (1 Corinthians 3:10)
We have no option about that which undergirds our work in the church. One foundation has already been laid, and there is no need for another. The foundation is laid by the preaching of the gospel of the Lord Jesus Christ—not just any Jesus, but the authentic Jesus who is the crucified and resurrected Christ. Paul had the grace gift to take the gospel where no one else had taken it before and put down the first foundation stone.
---
These are stories Jesus wants you to hear!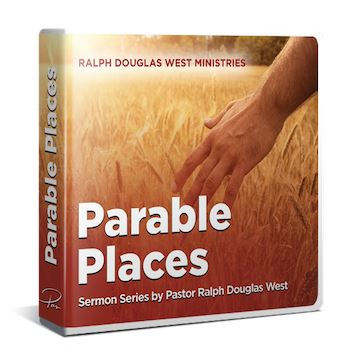 If you've ever wondered if God is really interested in you, it's time you explored Pas' 6-message series, Parable Places.
Let Pastor West take you to some special venues where you can experience Jesus' direction and life-changing love through the stories He shared. You'll be inspired to see how Christ never hurries past the needs of those He loves – and that includes you!
This 6-message series is our way of saying thanks for your gift below to share the Gospel and help more people grow in their faith.
Be encouraged – and thank you for encouraging others through your support!