Not that I have already attained, or am already perfected . . . (Philippians 3:12)
On the night Nolan Ryan broke the major league baseball record for the most strikeouts, every known sports commentator from around the world was waiting for him to come out of the clubhouse. However, for his entire baseball career he was the last player out on the field, and this night would be no different. Even with baseball history left in his wake, Ryan would not vary his routine. After setting the record, he was asked why he hadn't come out sooner. He replied, "That's why I had this night." All greatness seems to consist of some kind of denial.
---
Be challenged by Romans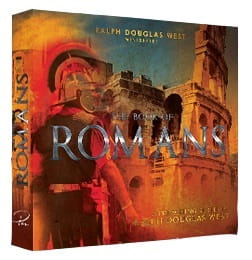 Romans doesn't let us sit still. In Romans, Paul talks about the obligation we are under to spread the truth of the Gospel and to engage with the culture around us. He talks about the journey we must make after we accept the God's gift of salvation. We are called to leave our comfortable and easy corners and spread the message of Christ's sacrifice to everyone around us, because we have been freely justified!