A Third Reason We Must Love
 "… Everyone who loves has been born of God…" (>1 John 4: 7 NIV)
The apostle of love continues to tell us why we must love one another with a third reason – because love is the credential that identifies an authentic disciple of Jesus Christ.
One of the great challenges of our day is that if we were determined to shoot all the authentic followers of Jesus Christ, how in the world would we know precisely who to shoot? According to the author of the verse quoted above we should shoot those who love with a unique quality of love. It is those who love in this special way that have experienced what Jesus described as being "born again."
Based upon His greatest discourse, The Sermon on the Mount (Matthew 5-7), Jesus taught that this unique love will resist no evil and love their enemy, the one who is persecuting them, the adversary or competitor, the neighbor and especially the brother and spiritual family members.
The Apostle Paul gives us a great "cross section" of this quality of love in the middle of his so-called love chapter (1 Corinthians 13). In verses four through seven of that chapter, Paul passes this concept of love through the "prism" of his Holy Spirit inspired mind and it comes out on the other side as a cluster of fifteen virtues that analyze and describe this love.
Consider the way Jesus, John and Paul profile this love and then decide if you are an authentic disciple of Jesus Christ because you love in these ways. John will tell you in the real love chapter of the Bible (1 John 4) that this love comes from God and He gives it to those who are born again.

---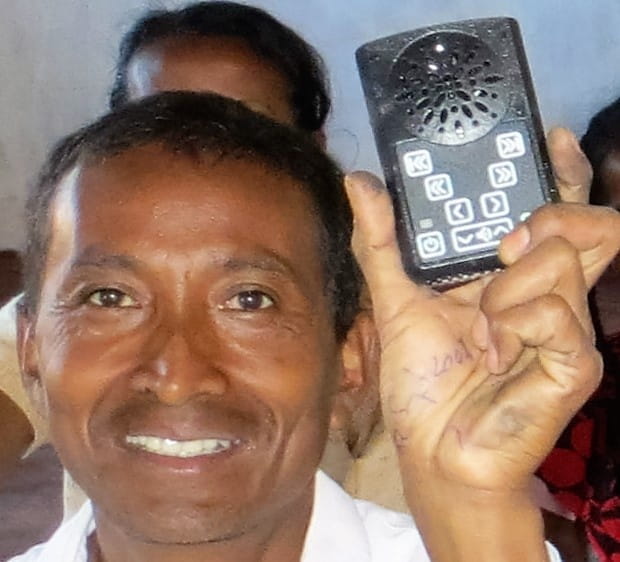 Give MBC to developing nations
Do you love The Mini Bible College by Dick Woodward? We do, too! That's why ICM has translated MBC into more than 40 languages and distributes it for free to church leaders, pastors and small groups all over the world.