The Second Condition for Peace
"…tell God every detail of your needs in earnest and thankful prayer…" - (Philippians 4:6)
The second condition of Paul's prescription for peace is that we pray about everything! Worry is unproductive and even counterproductive, but prayer is productive. So Paul prescribes that we worry about nothing and pray about everything.
Paul had a physical condition that he described as a "thorn in the flesh." From some words he wrote to the Galatians I'm convinced he was suffering from a very severe problem with his eyes. In the original language he wrote that when he first visited them his eyes were so hideous to look at they made them want to vomit (Galatians 4). He also suffered from chronic fatigue. I resonate with his weakness. I have had chronic fatigue since 1978.
Three times Paul fervently asked God to remove this "thorn" from his life. And three times God said "No!" But God also responded, "My grace is sufficient for you and that is all you need. My strength looks good on weak people." (2Corinthians 12 LB) His weakness drove Paul to discover the strength of God. When he did, he not only accepted his condition but gloried in it so the power of God might rest upon him.
In his ministry this apostle saw many sick people miraculously healed. He knew God could do that. In his case, three times the answer was "No." He was not bitter about that. He rather prescribed essentially, "Whether it is to receive healing or the grace to live with a physical condition, pray. Always pray because, unlike worry, prayer is always productive. So, pray about everything."

---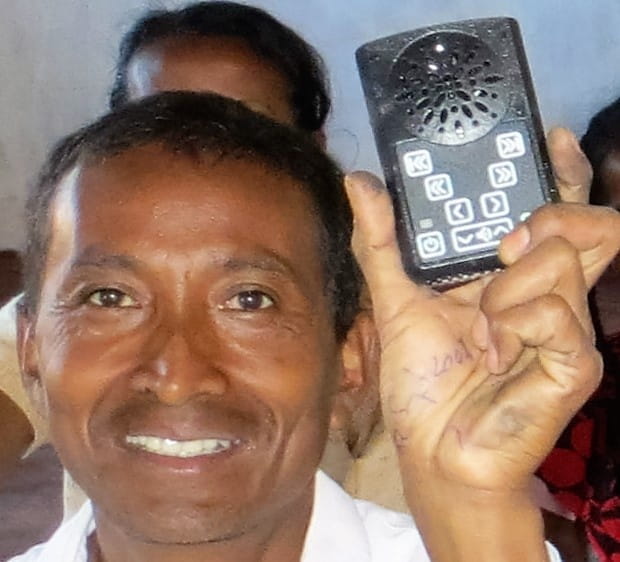 Give MBC to developing nations
Do you love The Mini Bible College by Dick Woodward? We do, too! That's why ICM has translated MBC into more than 40 languages and distributes it for free to church leaders, pastors and small groups all over the world.