The Remedy for the Wrath of God
"For I am not ashamed of the gospel of Christ, for it is the power of God to salvation for everyone who believes…" - (Romans 1:16)
The gospel Paul proclaimed was the good news that God will not only pardon and forgive our sins, but through our faith in the death and resurrection of Jesus Christ God will make it just as if we had never sinned. God will also declare us to be as righteous as if we had never sinned.
In Psalm 51 David literally asked God to un-sin his sin. David was a prophet and when he prayed that petition he knew the fulfillment of the answer would be in the word "justified." It literally means that God makes it as if our sin never happened and He declares us to be righteous. If you have ever grievously sinned, you know that the cry of your heart is wishing your sin had never happened!
That is precisely what the good news of the gospel proclaims. Imagine two men convicted of murder and sentenced to life in prison. After 25 years one of them is pardoned by the governor. Evidence is discovered that proves the other man is innocent of his crime. He cannot be pardoned, he needs to be exonerated as if he never committed the crime.
Man's law can do that. Only God, however, can declare a guilty man as innocent as if he never committed a crime for which he is in fact guilty. That is what God has done and is God's only remedy for His wrath.
If you believe the Good News of the Gospel, then open your heart to receive this remedy.
---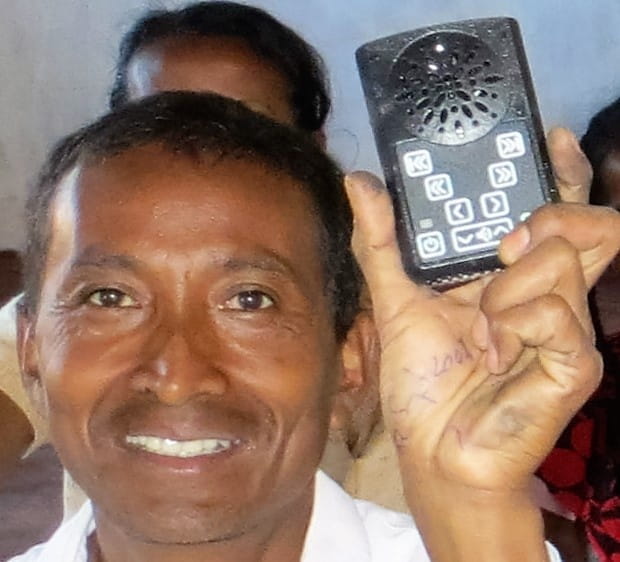 Give MBC to developing nations
Do you love The Mini Bible College by Dick Woodward? We do, too! That's why ICM has translated MBC into more than 40 languages and distributes it for free to church leaders, pastors and small groups all over the world.