Faith: Testing and Trusting
"…whenever you face trials of any kind, consider it nothing but joy, because you know that the testing of your faith produces endurance… If any of you is lacking in wisdom, ask God, who gives to all generously and ungrudgingly, and it will be given you. But ask in faith, never doubting." - James 1:2-6
When you encounter a storm in your life, that trial will often bring you to the place where you just don't know what to do. You realize you need more wisdom than you have. James writes that we must let the test of faith lead us to the trust of faith. When we lack wisdom, we must ask God, Who will be delighted to share His wisdom with us. It the Old Testament when the people of God were fighting against overwhelming numbers, their frantic prayer of faith was, "nor do we know what to do, but our eyes are on You!" (2Chronicles 20:12) … Ask God for the wisdom we do not have, and believe our loving Heavenly Father wants to give us that wisdom.
The JB Phillips translation writes that we should not treat our trials as intruders but welcome them as friends. The process of working through our trials will teach us the test of faith, which leads to the trust of faith and brings us to the triumph of faith. I have been in a wheelchair since 1984 and a bedfast quadriplegic since the mid 1990's. I have, therefore, thought much about the suffering of disciples. God is not in denial about the hard reality His people suffer.
In the Bible we are warned that God does not think as we think, nor does He do as we do. (Isaiah 55) If the desire of my heart is to know God's will and to live my life in alignment with the will and ways of God, wouldn't it logically follow that I should not always expect to understand the way I'm going? Obviously, that includes our suffering.
…Where did we ever get the idea we should expect to understand everything that happens to us? If God gave us an explanation for everything and the answers to all of our why questions, the very essence of faith, the need for faith, would be eliminated.
Almighty God has willed that without faith, we cannot please Him or come to Him (Hebrews 1:6.) God is pleased when we come to Him in our crucibles of suffering and cry, "if you heal me, that's all right. But, if You don't heal me, that's all right too, because YOU are all right!"
Dick Woodward, Marketplace Disciples (p.278-281)
---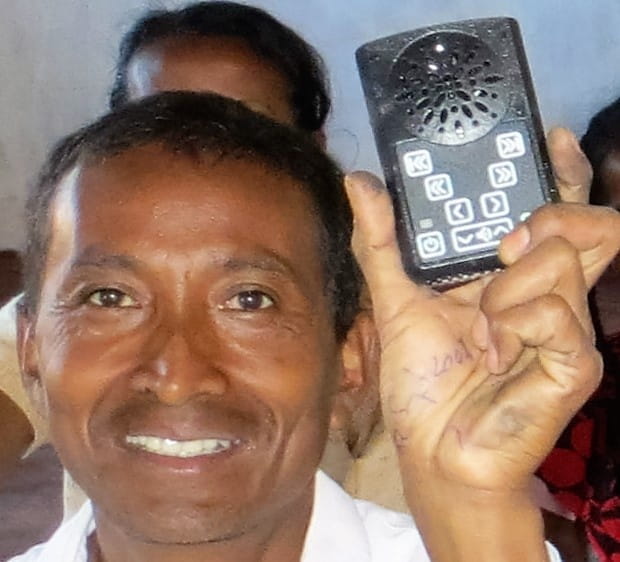 Give MBC to developing nations
Do you love The Mini Bible College by Dick Woodward? We do, too! That's why ICM has translated MBC into more than 40 languages and distributes it for free to church leaders, pastors and small groups all over the world.