January 11, 2019
Presenting Yourself to God
By Skip Heitzig
"I beseech you therefore, brethren, by the mercies of God, that you present your bodies a living sacrifice, holy, acceptable to God, which is your reasonable service. And do not be conformed to this world, but be transformed by the renewing of your mind, that you may prove what is that good and acceptable and perfect will of God" (Romans 12:1-2).
After having laid a foundation of important doctrinal truths up to this point in the book of Romans, Paul made a practical application based on those truths—what he called the "mercies of God." He was good at combining doctrine and deeds, promises and practice: "You know this, now do this."
The word transformed in verse 2 is the Greek word metamorphoó. What does that sound like? Metamorphosis. Typically we use that word to speak of physical change, like when a caterpillar turns into a butterfly. But the idea in this verse is that you ought to be changing in your character from the value system of the world to the image of Christ.
Here was Paul's thinking: as a Christian, you're following one of two value systems. You are either being molded to the values of this world, or you are being changed from that into the image of Christ. You either think like the world or you think like Christ. Your values are either worldly or Christlike.
That's why in these verses, Paul called us to be conformed to Christ, both generally and specifically.
Generally, you present your body to God by saying, "Do whatever You want with me, Lord. I am Yours." As you do that, He transforms your mind. And then specifically, you present yourself to the world as a representative of God (see Romans 13), and you present yourself to the body of Christ, the church, to serve them (see Romans 14-15).
If you truly do this—if you say, "Lord, here are my hands, my mouth, and my feet; I want them to be Yours, and I want You to do Your work through me," and then you take action—the sky is the limit. You might think you don't have much to offer, or that your life is broken or you've failed, but the Bible is filled with stories of people who have presented their bodies to God and God has done what they couldn't do on their own. So be encouraged in that today; present yourself to Him as a living sacrifice.
Copyright © 2019 by Connection Communications. All rights reserved.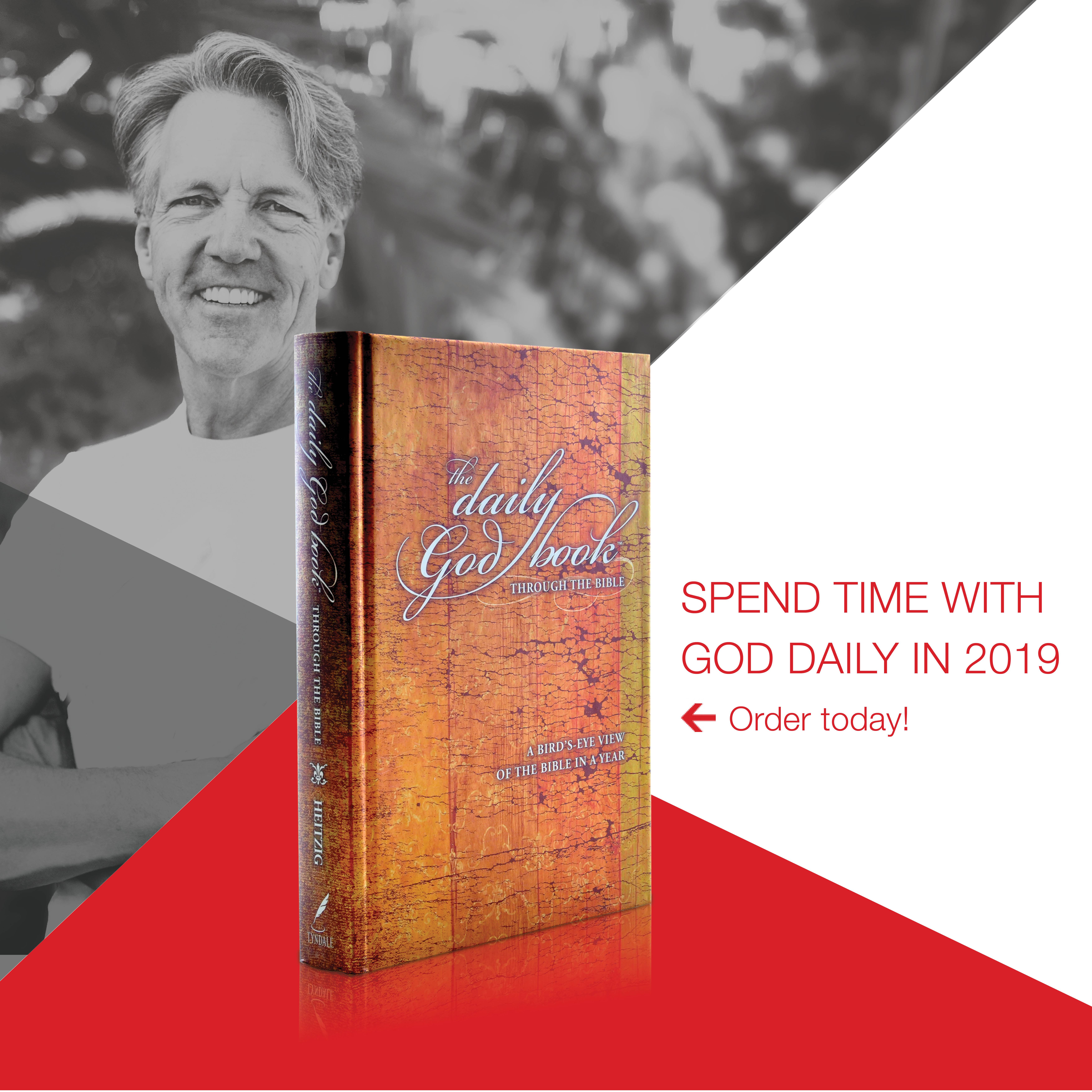 Connect with Skip Heitzig January Resource
Get a fresh start this new year with Skip Heitzig's innovative devotional The Daily God Book. With doable daily Scripture readings and unique insights on key stories and passages from throughout the Bible, you'll get a bird's eye view of the Bible in one year.
For more from Skip Heitzig, visit ConnectionRadio.org, and listen to today's broadcast of The Connection with Skip Heitzig at OnePlace.com.