10 Scriptures to Keep in Front of You throughout the Day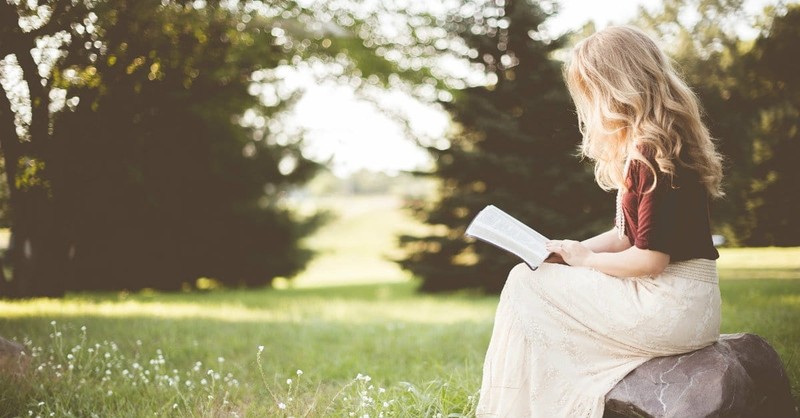 Let's face it—with all the hard and scary stuff going on around us, we may find ourselves waking up anxious and discouraged and going to bed the same way. As bad as that is, it also puts us at risk of damaging our witness for Christ in our day-to-day dealings with others. That's because, as humans, we often allow our feelings to dictate most of our actions.
The Bible says that as Christians, we must hide His Word in our hearts that we might not sin against Him. Even if we start our day with prayer and devotion, we still need His Word to be ever-present throughout the rest of our day, so that we may walk in Christ-like faith and strength. Feelings come and go, change at the drop of a hat. But His Word never changes. His Word is Truth.
As His followers, we need to build a repertoire of Truth—memorized Scripture to recall when needed. However, even those of us who have memorized several Scriptures still struggle recalling them during times of upset and stress. A good way to remedy this is to surround ourselves with strategically placed Scriptures.
When we purposefully surround ourselves with God's Word throughout our day, every day, things go a little smoother, and a few other things happen as well. His word:
RENEWS
Romans 12:2 tells us to not be conformed to this world but to be transformed by the renewing of your mind. When we read and meditate on His Word it renews our minds, allowing us to put God and the things of God above and ahead of all other things. We believers are growing spiritually and are to be focusing on Godly values and beliefs, on what would be pleasing to Him. Having His Word displayed in front of our eyes renews our mind and our perspective. 
REMINDS
When we focus on His Word and not this world, we're reminded of His presence, His power, and His plan for our lives. His word reminds us of what is truly important, of His love for us, and that He's with us in every step, every breath, even on the hard days. Incorporating His Word into our everyday life occurrences serves as a comforting reminder of all He is and all He wants for those who love Him.
RESISTS
Starting in Ephesians 6:10, Paul describes the battle believers fight on a daily basis.  This battle is not against flesh and blood but against spiritual forces of evil and powers of the dark world. He defines the spiritual armor of God that we're to equip ourselves with as we do battle with the enemy. Among them is the sword of the Spirit. And the sword of the Spirit is the Word of God. When we have God's Word readily available in our lives, ready to be proclaimed, we have what's needed to resist the enemy and stand firm against his attacks.
Whether our day consists of working outside of the home, running errands, spending the day with our family, or staying at home with our kids, having His Word front-and-center renews our minds, reminds us of His power and love, and helps us resist the attacks of the enemy. 
I've compiled a list of 10 of my favorite Scriptures and structured them with morning, noon, and night in mind. Your morning can start with a verse from the Book of Psalms. You'll fight off anxiety by rejoicing in the day He's made. You'll draw strength from His Word as you're reminded of how He'd have you interact with others as you move go throughout your day. You'll close out your day of surrounding yourself with Scripture by tucking yourself into bed with a couple of verses from Philippians, as you make your requests known to Him and rest in His peace.
I hope you'll place these 10 powerful Scriptures in strategic places in your day-to-day life. Maybe take a screenshot of a particular verse and use it as your wallpaper on your smartphone's lock screen, or attach Scripture to your bathroom mirror or the dash of your car. However you decide to use them, I hope they encourage you and keep you focused on what truly matters each day.
1. This is the day which the Lord hath made; we will rejoice and be glad in it. Psalm 118:24
2. Trust in the Lord with all thine heart; and lean not unto thine own understanding. Proverbs 3:5
3. The Lord will give strength unto his people; the Lord will bless his people with peace. Psalm 29:11
4. God is our refuge and strength, a very present help in trouble. Psalm 46:1
5. I can do all things through Christ which strengthens me. Philippians 4:13
6. But I say unto you which hear, love your enemies, do good to them which hate you, bless them that curse you, and pray for them which despitefully use you. Luke 6:27-28
7. I have loved you with an everlasting love; therefore, I have continued my faithfulness to you. Jeremiah 31:3
8. The thief cometh not, but for to steal, and to kill, and to destroy: I am come that they might have life, and that they might have it more abundantly. John 10:10
9. Be completely humble and gentle; be patient, bearing with one another in love. Ephesians 4:2
10. Be careful for nothing; but in everything by prayer and supplication with thanksgiving let your requests be made known unto God.And the peace of God, which passeth all understanding, shall keep your hearts and minds through Christ Jesus. Philippians 4:6-7
Do you have a favorite Scripture in the list above? Do you keep Scripture front-and-center as you go about your day?
<><><><> 
Writer by day, transcriber by night, Renée is a former educator, boy mom, PPD survivor, and recovering fear-a-holic. She lives on Christ and caffeine as she attempts to finally transcend mediocrity and live the life Jesus died for her to have. When not tied to her desktop and swimming in coffee, the Floridian can be found wherever the water is salty, spending time with her son and husband of 15 years.
She's a contributor to The Good Men Project, iBelieve, and, most recently, The Washington Post. You can learn more about Renee's journey and her passion for helping women find their worth in the Word, not the world, at The Stay@Home Scribe.
Image courtesy: Unsplash.com
Publication date: January 24, 2017