Ben Carson Highlights the Importance of Celebrating Juneteenth, Learning from History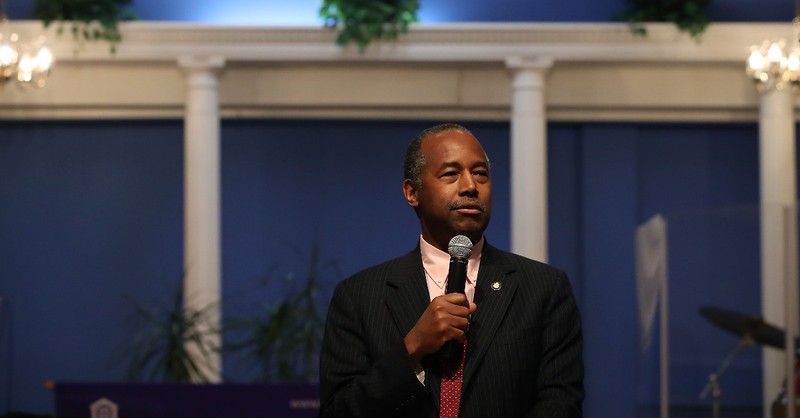 Dr. Ben Carson said in an appearance on Sunday Night in America with Trey Gowdy on Fox News that "so much progress has been made" since the day enslaved people learned of the Emancipation Proclamation, which ended slavery.
Carson was speaking about Juneteenth, the federal holiday that marks the date in 1865 when enslaved people in Galveston, Texas finally learned they were freed, two years after President Abraham Lincoln signed the Emancipation Proclamation.
"Juneteenth is so important because it actually efficiently recognizes the emancipation of the slaves, and slavery was a horrible thing, there's no question about it. But I think we need to recognize that slavery has been a part of virtually every civilization since there has been written history," Carson said.
He said he hopes America will continue to teach children about the history of the nation.
"This is what we need to be teaching our children. We need to enhance that. We need to learn from that. We need to build on that rather than back and dredging up every negative thing we could find and saying that is what we are and that we can't get away from it," Carson said.
"I think you have to be truthful about our history because, remember, our history is what gives you your identity. And your identity is that thing upon which your beliefs are built. If you disrupt that chain, then you become like a leaf blowing in the wind. You don't really have a foundation. You can learn from good and from bad, and that's what wise people do. They don't try to cover the bad up or rewrite the bad. They learn from the bad and definitely build on the good," he said.
Carson also said it is important for people to understand what Juneteenth celebrates and its impact on the nation.
"We in America have actually done something that no one else really did. That is, we had so many people who are opposed to it that we fought a Civil War, a bloody Civil War, lost a large portion of our population to get rid of this evil. And that says something about this nation as a people. We're not all the same. We have a lot of different opinions, but [our] overall tendency was to move toward freedom and justice for people."
Related:
Photo courtesy: ©Getty Images/Mark Wilson/Staff
---
Amanda Casanova is a writer living in Dallas, Texas. She has covered news for ChristianHeadlines.com since 2014. She has also contributed to The Houston Chronicle, U.S. News and World Report and IBelieve.com. She blogs at The Migraine Runner.