Christian Girl in Pakistan Testifies of Kidnapping, Rape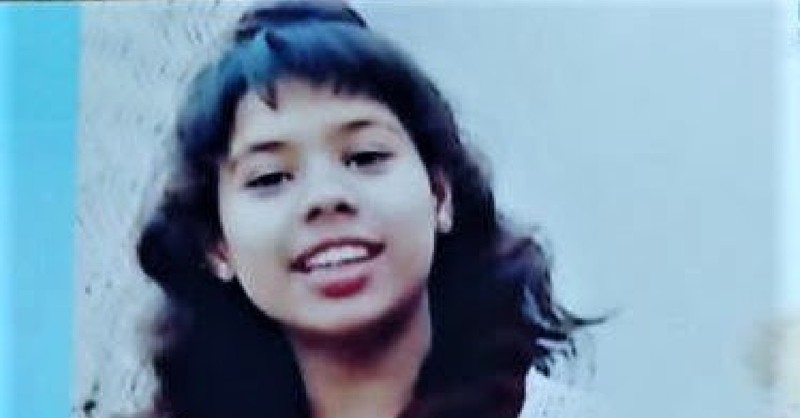 LAHORE, Pakistan, June 7, 2022 (Morning Star News) – A 15-year-old Christian girl told a court in Pakistan on Monday (June 6) that she was kidnapped and raped by the Muslim accused of abducting her and forcibly converting and marrying her.
While most girls facing captors' threats to harm them or their families are pressured into making false statements that they voluntarily married and converted to Islam, Saba Nadeem Masih of Faisalabad showed great bravery in truthfully sharing her ordeal before a judge, a human rights advocate said.
"Saba was in severe mental and physical trauma when the relatives of the accused produced her before police on May 31," Faisalabad-based rights activist Lala Robin Daniel told Morning Star News. "The recovery was made possible due to the pressure built by church leaders and rights activists by holding a daily protest from 7 p.m. till midnight."
Saba, whose family is Roman Catholic, told Faisalabad Magistrate Bushra Anwar how 45-year-old Muhammad Yasir Hussain forced her into a rickshaw on May 20 in the Madina Town area of Faisalabad as she was going to work with her older sister, according to her recorded testimony.
"We were heading to work when the accused forcibly put me in a rickshaw after pushing away my sister," Saba testified. "He then put something on my mouth due to which I fell unconscious."
When she regained consciousness two days later, she was told that she was in Gujrat city, she said.
"He raped me for two days," Saba said. "I kept crying and pleaded with him to let me talk to my parents, but he did not listen. After two days, the accused left me alone in the place where he was keeping me hostage."
After protests, police initially slow to act began taking into custody for questioning at least 20 of Hussain's relatives, Daniel said.
"This pressure resulted in Saba's recovery, even though the primary accused is still at large," he said.
The rights activist said Hussain was due to appear in court on Saturday (June 4) for confirmation of pre-arrest bail but did not show up. His bail was consequently cancelled, and police are now making raids for his arrest, Daniel said.
"Today's development is very important because it exposes how these predators sexually exploit underage minority girls and then prepare forged documents of Islamic marriage and religious conversion to seek immunity for their crimes," he said. "Saba's statement proves that the Islamic Nikah[marriage] and conversion certificates submitted by the accused to the police are fake. He should now be charged with statutory rape and related offenses and made an example for all those who target minority girls for their evil designs."
Hussain has been married three times but has no children from his wives, according to Saba's father, Nadeem Masih. He previously told Morning Star News that Hussain's family had defamed them in the area by claiming Saba had an affair with their son and had coaxed him into eloping.
In July 2021, 14-year-old Chashman Masih was kidnapped from her school in Faisalabad. The next day, her family received images by phone of an Islamic conversion letter, Islamic wedding certificate (Nikahnama) and an affidavit apparently signed by Chashman that she had willfully converted to Islam and married a Muslim man.
'Scarred for Life'
Church leaders cite forced conversion as the biggest challenge for vulnerable minority communities of Pakistan, while rights groups blame inequality and marginalization for exploitation of minority groups.
"It's very sad and tragic that a large number of teenage girls from both the minority Christian and Hindu communities continue to suffer sexual exploitation at the hands of these predators, but very few are able to pull such courage and share their trauma in public," said Bishop Azad Marshall, president of the Anglican Church of Pakistan.
Marshall filed a constitutional petition in the Supreme Court in January 2021 seeking court intervention in the issue of rape of minority children who are forced to marry and convert to Islam. His petition and a subsequent appeal, however, were turned down with directions to bring a specific case.
In view of the court's decision, Marshall provided legal aid to a poor Catholic couple who sought to challenge a Lahore High Court verdict allowing their 14-year-old daughter, Nayyab Gill, to remain in the custody of her Muslim "husband." Filed in the Supreme Court in July 2021, his appeal has yet to be taken up by judges.
"Rape scars the victims for life, and in case of girls as young as 10, one cannot even imagine the pain and horror these children of God have suffered in the cover of religion," Marshall told Morning Star News. "Enough is enough."
He called on court and government officials to take notice of Saba's testimony and immediately pass a bill already drafted against forced conversions.
"Additionally, the superior judiciary must direct its subordinate courts to act in accordance with the laws, especially in light of the recent judgment passed by Justice Babar Sattar of the Islamabad High Court on child marriages," he said.
At least 1,000 women from religious minorities, including Christians and Hindus, are forcibly converted and married annually in Pakistan, according to various rights groups. Although Pakistan officials have dismissed such reports as "rubbish and baseless," activists assert actual numbers could be much higher as many cases go unreported.
According to the Center for Social Justice, 60 cases of questionable conversions were reported last year, with victims including 30 Christians and 30 Hindus. The highest number of 32 cases was reported in Sindh Province, 26 in Punjab Province and one each in Khyber Pakhtunkhwa and Balochistan provinces.
The center reported that 70 percent of the victims were less than 18 years old, with 63 percent 14 years old or younger, while 8 percent were above 18 years old.
Pakistan ranked eighth on Open Doors' 2022 World Watch List of the 50 countries where it is most difficult to be a Christian. The country had the second-highest number of Christians killed for their faith, behind Nigeria, with 620 slain during the reporting period from Oct. 1, 2020 to Sept. 30, 2021. Pakistan had the fourth-highest number of churches attacked or closed, with 183, and overall.
If you would like to help persecuted Christians, visit http://morningstarnews.org/resources/aid-agencies/ for a list of organizations that can orient you on how to get involved.
If you or your organization would like to help enable Morning Star News to continue raising awareness of persecuted Christians worldwide with original-content reporting, please consider collaborating at https://morningstarnews.org/donate/?
Article originally published by Morning Star News. Used with permission.
Photo courtesy: ©Morning Star News/Saba Masih Twitter