Gospel Singer Leaves America's Got Talent Judge in Tears following Inspiring Performance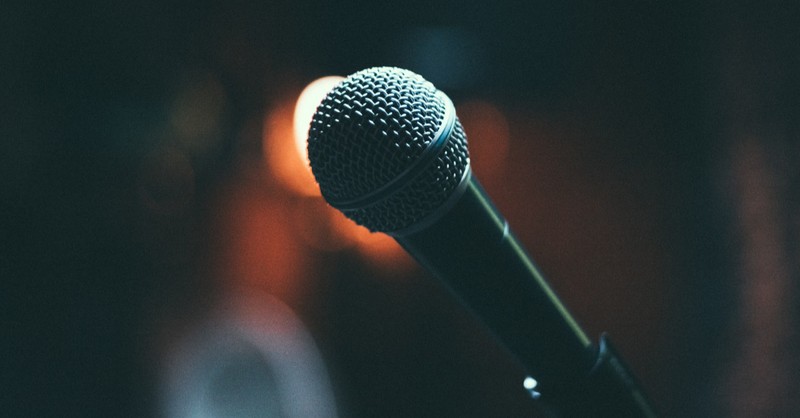 America's Got Talent judge Sofia Vergara was left with tears in her eyes following an inspiring performance on the talent competition show by 33-year-old Nashville-based Gospel singer Ben Waites.
In a Tuesday airing of AGT, Waites performed a rendition of Cyndi Lauper's "True Colors," a song Waites – a Southern Gospel singer and vocal coach – says is about hope.
"The message of the song, I feel, is able to speak to people no matter their age, their race, their background. It's able to communicate a message of hope," Waites – who was born with a condition called Arthrogryposis Multiplex Congenita (AMC) – told the judges. AMC is a condition that causes "multiple joint contractures (or stiffness)," Johns Hopkins Medicine says.
Following his performance, Waites was met by cheers and a standing ovation from the crowd. All three judges – Vergara, Heidi Klum and Simon Cowell – also rose to their feet to clap for Waites.
"I mean, you know, you do have so many emotions, and I was feeling them too, but I'm looking at Sofia. Sofia is bawling her eyes out right now," Klum said to kick off the commentary on Waites' performance.
"And Sofia does not cry," Cowell added.
Vergara herself then noted how powerful the performance was.
"I loved it because, you know, it's a beautiful song, but you made it yours, and it was special. It was different," Vergara said.
Klum and Cowell then noted that they enjoyed the performance, with Cowell even calling it a "great audition." He added, "this is a moment."
The judges then voted on whether Waites should continue in the competition. Waites got three yeses.
Earlier this week, Waites talked with The Baptist Press about his AGT journey calling his progress on the show "a God thing."
Waites had previously auditioned for AGT when he was in college but was not selected. Since then, he had not considered auditioning for the show again. That was until a viral TikTok video of him performing in Louisiana prompted the show's producers to ask him to audition for the show.
"It had not even crossed my mind since my college days to do something like this, but God's going to use this and I didn't need to pass up this opportunity," Waites said.
"Everything that I've done my entire career has been so heavily oriented in serving Christ and showing the love of God to as many people as I can. I looked at this as an opportunity of reaching a lot of people that I probably couldn't have on my own," he added.
"I'm carrying a lot of weight on my shoulders over it, not in the sense of being overly nervous or caring about winning. That stuff doesn't matter to me. What I'm more concerned about is appropriately and effectively showing the Gospel of Christ through this opportunity. It's very important that I get that message across."
Waites will now move on to compete in the AGT Live Shows.
Photo courtesy: ©Bogomil Mihaylov/Unsplash
Video courtesy: ©America's Got Talen/NBC
---
Kayla Koslosky has been the Editor of ChristianHeadlines.com since 2018. She has B.A. degrees in English and History and previously wrote for and was the managing editor of the Yellow Jacket newspaper. She has also contributed to IBelieve.com and Crosswalk.com.