Islamic State Group Leader in Syria Is Killed in Drone Strike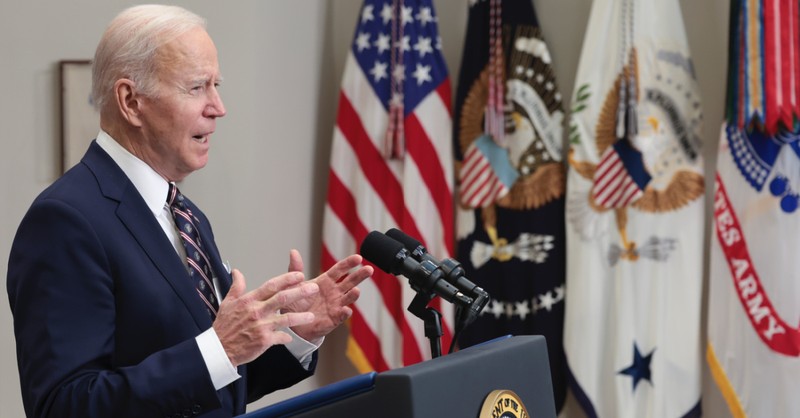 According to the Pentagon, a leader of the Islamic State group in Syria has been killed in a drone strike.
In a news release, the U.S. Central Command stated that Maher al-Agal was killed this week, and another unidentified senior official in the Islamic State was seriously injured.
The Pentagon also said there were no civilian casualties, ABC News reports.
The attack "takes a key terrorist off the field and significantly degrades the ability of (IS) to plan, resource, and conduct their operations in the region," President Joe Biden said in a statement. "And, like the U.S. operation in February that eliminated [IS's] overall leader, it sends a powerful message to all terrorists who threaten our homeland and our interests around the world."
President Biden praised the development, saying it "represents the culmination of determined and meticulous intelligence work and stands as a testament to the bravery and skill of our armed forces."
According to the war monitor the Syrian Observatory for Human Rights, al-Agal was a commander when the Islamic State controlled Raqqa. The group has since moved farther north and is under Turkish-backed factions. Al-Agal was most recently a commander in a Turkish-backed faction called Jaysh Al-Sharqiyyah.
Maher al-Agal worked "aggressively" on building the group's networks outside of Iraq and Syria, according to the U.S. military. He was considered one of the top five Islamic State leaders in Iraq and Syria, U.S. officials said.
The strike comes just months after the head of the Islamic State group, Abu Ibrahim al-Hashimi al-Quarayshi, killed himself during a raid on his hideout.
Last month, a U.S. drone strike killed a senior leader of the Horas al-Din group, Abu Hamzah al Yemeni.
CENTCOM has said that violent extremist organizations "continue to present a threat to America and our allies, and ... al-Qaeda-affiliated groups have used the rebel-held enclave in northwestern Syria as a safe haven."
Photo courtesy: ©Getty Images/Win McNamee/Staff (This image is from a February news briefing where President Joe Biden discussed counterterrorism measures in Syria.
---
Amanda Casanova is a writer living in Dallas, Texas. She has covered news for ChristianHeadlines.com since 2014. She has also contributed to The Houston Chronicle, U.S. News and World Report and IBelieve.com. She blogs at The Migraine Runner.