83 Religious Groups Urge Senate to Oppose Same-Sex Marriage Bill: It's an 'Attack' on People of Faith
Michael Foust

ChristianHeadlines.com Contributor

Updated

Aug 01, 2022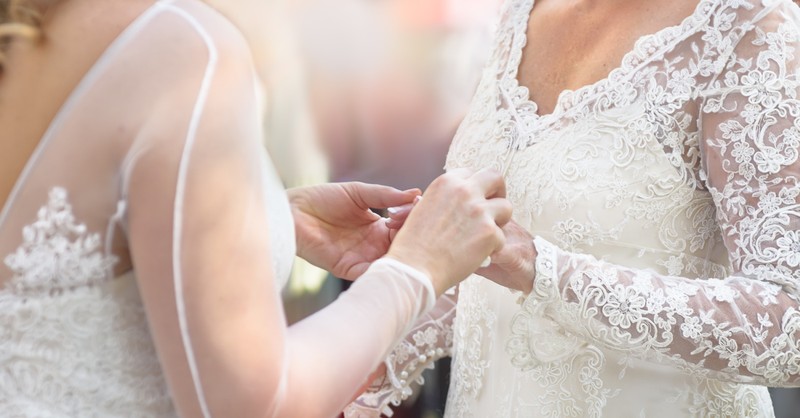 A coalition of more than 80 Christian and faith-based groups is urging senators to oppose a bill affirming same-sex marriage legalization, calling the legislation an "attack" on people of faith.
The bill, dubbed the Respect for Marriage Act (H.R. 8404), would ensure that same-sex marriage remains legal if the high court reverses its 2015 Obergefell v. Hodges ruling. It also officially repeals the 1996 Defense of Marriage Act and says states cannot deny recognition of a "marriage between 2 individuals."
The bill previously passed the House.
"[H.R. 8404] is an attack on millions of Americans, particularly people of faith, who believe marriage is between one man and one woman and that legitimate distinctions exist between men and women concerning family formation that should be recognized in the law," the letter, signed by leaders of 83 faith-based groups, says.
"The U.S. Supreme Court in Obergefell stated clearly that this view proceeds from 'decent and honorable' premises that 'long ha[ve] been held – and continue[] to be held – in good faith by reasonable and sincere people here and throughout the world.'"
The bill "aims to shut down any disagreement," thus "silencing those with the long-held conviction that marriage between one man and one woman is essential to human flourishing, a view that has existed from the dawn of time," the letter says.
It was signed by, among others, Michael P. Farris of Alliance Defending Freedom, Jim Daly of Focus on the Family, Kevin Roberts of the Heritage Foundation, Ryan T. Anderson of the Ethics & Public Policy Center, Franklin Graham of the Billy Graham Evangelistic Association, Penny Nance of Concerned Women for America, R. Albert Mohler Jr. of Southern Baptist Theological Seminary and Brian Burch of Catholic Vote.
It was addressed to Senate Minority Leader Mitch McConnell, whose Republican coalition is not unified on the issue. In the House, 47 GOP members voted for the bill.
Passage of the bill could lead to lawsuits against faith-based groups and individuals, the letter says.
"The truth is, while H.R. 8404 does nothing to change the status of, or benefits afforded to, same-sex marriage in light of Obergefell, it does much to endanger people of faith," the letter says. "Justice Alito was right when he predicted the Obergefell decision would 'be used to vilify Americans who are unwilling to assent to the new orthodoxy.' We are seeing this play out more and more against those who decline to openly embrace extreme views regarding marriage and human sexuality. This legislation will only hasten and intensify hostility against them. As such, anyone who supports this measure is crossing a line into aiding and abetting the persecution of people of faith."
The bill would do more than simply codify the Supreme Court's decision, the coalition warns.
"Through its sweeping language and creation of new and broad enforcement mechanisms, the bill multiplies the threats against tens of millions of Americans who in 'good faith' proclaim a marriage view with which the Act's sponsors disagree, while laying the foundation for increased federal action and litigation against them."
Related:
47 House Republicans Join Democrats to Pass Bill Supporting Same-Sex Marriage
Photo courtesy: ©Getty Images/Geoff Goldswain
---
Michael Foust has covered the intersection of faith and news for 20 years. His stories have appeared in Baptist Press, Christianity Today, The Christian Post, the Leaf-Chronicle, the Toronto Star and the Knoxville News-Sentinel.