Christian Leaders Celebrate the Overturning of Roe but Caution: 'Our Work Is Just Beginning'
Michael Foust

ChristianHeadlines.com Contributor

Updated

Jun 27, 2022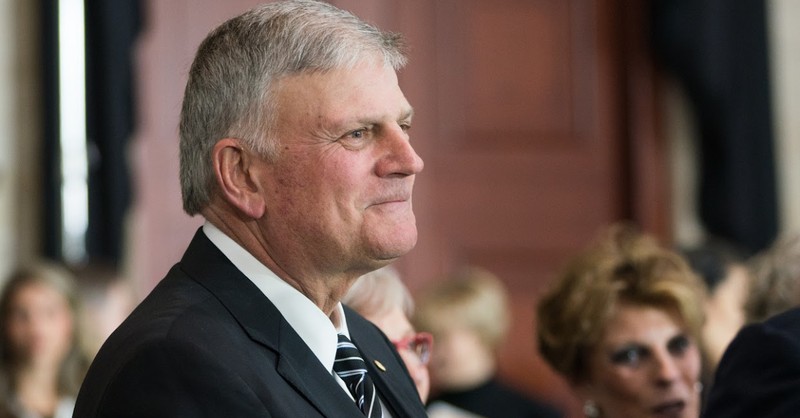 Christian leaders across the denominational spectrum on Friday celebrated the overturning of Roe v. Wade but cautioned that much work – in states and in local communities – remains to be done.
The court's overruling of Roe sends the issue back to the respective 50 states, where legislatures and governors now will decide – and in some instances already have decided – what to do.
Here are how seven Christian leaders reacted to Friday's opinion:
Lila Rose, President and Founder of Live Action
"Roe v. Wade is over. Children will live because of this decision to overturn the constitutional fiction of Roe v. Wade," Rose said. "... This decision is an important step forward for the protection of innocent life in our nation, but the work of the pro-life movement is just getting started. While overruling Roe is a necessary first step, giving states the prerogative to regulate abortion is not a final victory. While this decision will give states the right to protect their youngest citizens, many of our nation's largest states, such as California, Illinois, and New York will still legalize and even subsidize the killing of our youngest children. We will not have true justice until the Supreme Court acknowledges the truth that under our Constitution, every American – born or preborn – has an inherent right to life protected by the 14th Amendment.
"Science conclusively proves that a unique and biologically distinct human life begins at the moment of fertilization," Rose added. "Every child regardless of their age, should be protected from the horrors of abortion and the abortion industry. Going forward, the pro-life movement must advocate for the Supreme Court to grant equal protection under the law to all humans, even from the very beginning of every human's life. Starting today, every single state in our nation must act swiftly to codify protections for preborn children into state law and resource mothers and fathers to ensure the American family is healthy and ready to flourish without the grave violence of abortion."
Rose wrote in a tweet, "Our work is just beginning."
Our work is just beginning

— Lila Rose (@LilaGraceRose) June 24, 2022
Roland Warren, President and CEO of Care Net
"For all who value the sanctity of human life, today marks a monumental day in our efforts to protect the unborn. In upholding Mississippi's pro-life law and overturning Roe v. Wade, the Supreme Court has paved the way for states to make laws regulating abortion based on the values of their own citizens," Warren said. "But changed laws don't equal changed hearts, and the Supreme Court can't outlaw unplanned, unexpected, and unexpectedly complicated pregnancies. Accordingly, regardless of how the laws of our land play out over the next several years, women and men will continue to face tough pregnancy decisions. In an environment in which abortion is more difficult to access, Care Net's work has become more critical than ever.
"Care Net will continue to support our network of more than 1,200 affiliated pregnancy centers, a national hotline, and a growing network of churches in their irreplaceable efforts to offer compassion, hope, and help to women and men at risk for abortion."
Franklin Graham, President of Samaritan's Purse and the Billy Graham Evangelistic Association
"Roe v. Wade, passed 49 years ago, has resulted in the deaths of over 63 million innocent children in this country. Sadly, this decision is not an end to abortion — it pushes the battle back to the states," Graham said.
"My prayer is that every state will enact protections for children in the womb and that our nation will value life and recognize the rights of our most vulnerable," Graham said.
Karen Swallow Prior, Author and Professor at Southeastern Baptist Theological Seminary
"Our work now is just starting: we must help and support moms, dads, and babies. Love them all – and in so doing making abortion unimaginable," Prior said.
Our work now is just starting: we must help and support moms, dads, and babies. Love them all—and in so doing making abortion unimaginable. #RoeVsWade

— Karen Swallow Prior (Notorious KSP) (@KSPrior) June 24, 2022
Bart Barber, President of the Southern Baptist Convention
"Southern Baptists rejoice at the ruling that the United States Supreme Court has delivered today in Dobbs v Jackson Women's Health Organization," Barber said. "Since 1980, the Southern Baptist Convention has passed more than 20 resolutions on the question of abortion.
"... As we stated just days ago in a resolution at our 2022 Annual Meeting, in a post-Roe United States, 'We commit to stand with and pray for abortion-vulnerable women, to eliminate any perceived need for the horror of abortion, and to oppose Planned Parenthood and other predatory organizations or institutions who exploit vulnerable women for profit.' State-by-state, mother-by-mother, heart-by-heart, we will continue our sacred work toward this goal."
Kristen Day, Executive Director of Democrats For Life of America
"DFLA is excited about the political opportunities this decision creates for pro-life Democrats," Day said. "We have made significant contributions to advancing justice for the preborn and their mothers, and will continue to do so. Today is a wonderful day and we enthusiastically recommit ourselves to the mission of protecting all human life from womb to tomb."
Day urged states to assist women facing an unplanned pregnancy.
"What are they going to do to support those women who no longer can [have an] abortion in those states?" Day told NBC. "How are we going to provide them with the opportunity and the support to parent, feed their families, keep their jobs and ... have affordable health, health care, affordable childcare? ... Let's put women and children first and let's provide the support, compassion to help them with a real choice to become parents."
A news release said Democrats for Life "celebrates" the overturning of Roe.
Roe Overturned!!! Read the DFLA Press Release here! https://t.co/7Ist7G15PN

— Kristen Day (@ProLifeDem) June 24, 2022
Alveda King, Founder of Speak for Life and Niece of the late Martin Luther King Jr.
"For 49 years, 'we the people' have had to endure a flawed and unconstitutional ruling from the Supreme Court that allowed unelected judges to create a national right to abortion that ultimately led to extreme actions, like late-term abortions, against the unborn," King said. "Today, the Supreme Court has rightfully overturned that decision, sending the power to regulate abortion back to the elected officials at the state level. I have longed for and prayed for this day. And I will continue to fight for human dignity for everyone - from the womb to the tomb."
Photo credit: ©Getty Images/Pool
---
Michael Foust has covered the intersection of faith and news for 20 years. His stories have appeared in Baptist Press, Christianity Today, The Christian Post, the Leaf-Chronicle, the Toronto Star and the Knoxville News-Sentinel.