Angel Studios Raises $5 Million in One Week to Enhance Its Streaming App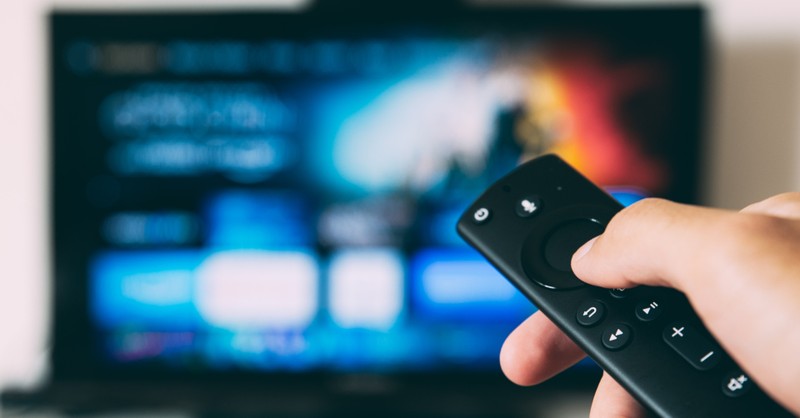 Angel Studios, the faith-based, family-friendly streaming platform behind the hit series The Chosen, has raised $5 million in one week to enhance its streaming app.
As reported by Just the News, the studio met the milestone on March 24 after vowing to raise the funds earlier this year.
Angel Studios, which has produced several successful shows, including The Chosen, Dry Bar Comedy and The Wingfeather Saga, allows viewers to decide what content they are most interested in seeing. According to CBN News, communities are also created around each project.
"People get to participate in culture. They get to have an impact on culture, and it's not just a bunch of Hollywood executives that make these decisions. It is the smartest executives of all time — it's the audience," Neal Harmon, co-founder of Angel Studios, said.
While creators pitch project ideas for the Angel Studios platform, "Angel Investors" divert their donated funds to whichever project they want to see produced and distributed.
Last year, the company made $47 million in revenue on original content alone.
Harmon, along with his brother, Jeffery, also co-founded VidAngel, a filtering service that allows users to restrict any sort of profanity, sex and violence from TV shows and films.
Filmmaker Spencer Folmar, who directed the film Generational Sins, said Christian audiences are likely to be better served by Angel Studios than Hollywood.
"I see Christians doing more independent work, and it's better received, better quality," he said.
Despite celebrating the milestone of raising $5 million, Folmar shared that more funds are needed to cover the cost of making a motion picture.
"Five million is a great raise, but that's not even a marketing budget on a studio picture," he said.
"Money will always be an issue," he added.
Meanwhile, producer and director Matt Edwards of the documentary film Can We Take a Joke? says crowdfunding plays a major factor in Angel Studios' success and future.
"As long as the creators are able to raise the funds and deliver on the product they promised, I don't see how this thing can fail," Edwards says.
In a recent interview with CBN's Studio 5, the Harmon brothers said they plan to create 300 shows or movies within the next five years.
Related:
The Chosen Passes 400 Million Views: 'God Is Really Doing Something Immense'
Angel Studios Announces $100 Million in New Family Content in Alternative to Hollywood
Photo courtesy: Unsplash/Glenn Carstens-Peters
---
Milton Quintanilla is a freelance writer and content creator. He is a contributing writer for Christian Headlines and the host of the For Your Soul Podcast, a podcast devoted to sound doctrine and biblical truth. He holds a Masters of Divinity from Alliance Theological Seminary.