Department of Justice Files Lawsuit Challenging Idaho's Near-Total Abortion Ban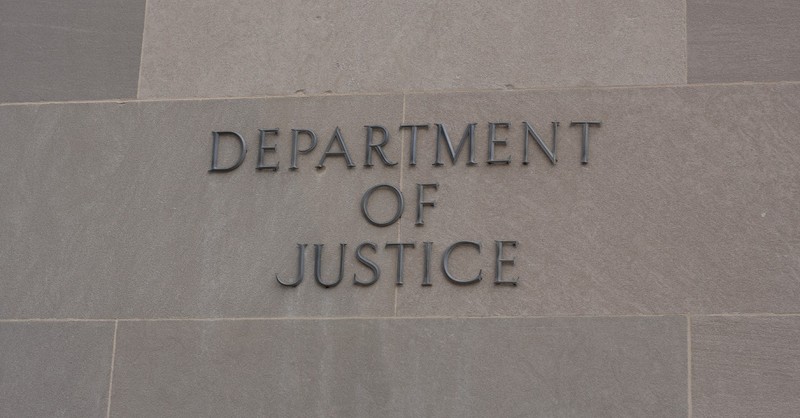 On Tuesday, the Department of Justice filed a lawsuit against Idaho's near-total abortion ban, marking the first time the Biden administration has sued a state over its abortion restrictions since the Supreme Court overturned Roe v. Wade.
"On the day Roe and Casey were overturned, we promised that the Justice Department would work tirelessly to protect and advance reproductive freedom," Attorney General Merrick B. Garland said in a statement. "That is what we are doing, and that is what we will continue to do. We will use every tool at our disposal to ensure that pregnant women get the emergency medical treatment to which they are entitled under federal law. And we will closely scrutinize state abortion laws to ensure that they comply with federal law."
The law (Idaho Code § 18-622), scheduled to go into effect on August 25, bans almost all abortions in the state but includes exceptions for rape, incest and medical emergency cases. Additionally, anyone who performs an abortion can face two to five years in prison.
According to The Christian Post, while the legislation makes exceptions for abortions when the mother's life is at risk, the Justice Department argues that it would place abortion doctors at risk of being arrested and losing their medical license if they are unable to prove that the procedure was indeed done in order to save a mother's life.
The law "provides no defense for an abortion necessary to protect the health of the pregnant patient," the DOJ added.
The department also argues that the abortion ban conflicts with the Emergency Medical Treatment and Labor Act of 1986, which focuses on "public access to emergency services regardless of ability to pay."
"Section 1867 of the Social Security Act imposes specific obligations on Medicare-participating hospitals that offer emergency services to provide a medical screening examination (MSE) when a request is made for examination or treatment for an emergency medical condition (EMC), including active labor, regardless of an individual's ability to pay," an EMTLA info page explains.
"Hospitals are then required to provide stabilizing treatment for patients with EMCs. If a hospital is unable to stabilize a patient within its capability, or if the patient requests, an appropriate transfer should be implemented."
"Medical care that a state may characterize as an 'abortion' is necessary emergency stabilizing care that hospitals are required to provide under EMTALA," the DOJ says in the complaint.
Idaho Republican Governor Brad Little defended the abortion ban since the reversal of Roe V. Wade returns the abortion issue to the states.
"The U.S. Justice Department's interference with Idaho's pro-life law is another example of Biden overreaching yet again while he continues to ignore issues that should really demand his attention - like crushing inflation and the open border with Mexico," he said in a post on Facebook Tuesday afternoon.
"Here in Idaho, we are proud that we have led the country in protecting preborn lives," the governor continued.
Little concluded his post by saying he will work with state Attorney General Lawrence Wasden "to vigorously uphold state sovereignty and Idaho's laws in the face of federal meddling."
As reported by The Christian Post, the Department of Justice launched a "Reproductive Rights Task Force" last month to protect abortion access and monitor states seeking to ban abortion.
Related:
Every Pro-Life State Has Exceptions to Save the Mother's Life, New Report Finds
New Biden Rule Could Force Christian Doctors to Perform Abortions: Legal Experts

Photo courtesy: ©Getty Images/Gromit702
---
Milton Quintanilla is a freelance writer and content creator. He is a contributing writer for Christian Headlines and the host of the For Your Soul Podcast, a podcast devoted to sound doctrine and biblical truth. He holds a Masters of Divinity from Alliance Theological Seminary.