'I'm Not a Religious Person': Chris Pratt Addresses Online Backlash Concerning His Faith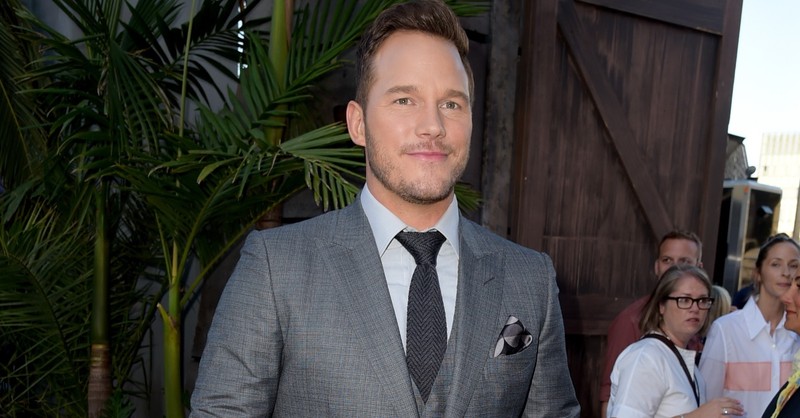 In a recent interview with Men's Health, Hollywood actor and professing Christian Chris Pratt shared that he is "not religious" but has a personal relationship with God.
Pratt, who recently starred in the movie Jurassic World Dominion, told the publication that he believes the criticism he has received over his Christian beliefs stems from his speech at the 2018 MTV Movie & TV Awards.
At the time, after accepting the Generation Award, Pratt delivered a speech urging the audience to follow God.
"God is real. God loves you, God wants the best for you," he said during the speech. "Believe that; I do," he added.
In retrospect, Pratt told Men's Health that he's unsure if his remarks touched anyone. He added that he doesn't consider himself a religious person, despite believing in God.
"Maybe it was hubris for me to stand up on the stage and say the things that I said. I'm not sure I touched anybody," he said. "Religion has been oppressive as f*** for a long time."
"I didn't know that I would kind of become the face of religion when really I'm not a religious person," Pratt continued.
According to Faithwire, Pratt went on to insist that there is a difference between organized religion and having a relationship with God.
"I think there's a distinction between being religious — adhering to the customs created by man, oftentimes appropriating the awe reserved for who I believe is a very real God — and using it to control people, to take money from people, to abuse children, to steal land, to justify hatred. Whatever it is," Pratt explained.
"The evil that's in the heart of every single man has glommed on to the back of religion and come along for the ride."
Pratt also shot down the claim that he attended Hillsong church, which was the center of controversy for some time because of the church's stance on same-sex marriage. The 43-year-old shared that he attends Zoe Church, which is pastored by Chad Veach, in Los Angeles, California and that he once attended a Catholic church for the baptism of his daughter, Lyla.
During the interview with Men's Health, Pratt shared that he was very hurt by the response to an Instagram post he shared in November 2021 where he had complimented his wife, Katherine Schwarzenegger.
"I said something like, 'Find someone who looks at you the way my wife looks at me.' And then I gave her some s*** in the thing and said, 'But I love you. I'm so thankful for my wife—she gave me a beautiful, healthy daughter.' And then a bunch of articles came out and said, 'That's so cringeworthy. I can't believe Chris Pratt would thank her for a healthy daughter when his first child was born premature. That's such a dig at his ex-wife.'" he recalled.
"And I'm like, that is f***** up. My son's gonna read that one day. He's nine. And it's etched in digital stone," Pratt continued. "It really f****** bothered me, dude. I cried about it. I was like, I hate that these blessings in my life are – to the people close to me – a real burden."
Related:
Guardians of the Galaxy Director James Gunn Defends Chris Pratt amid Backlash over His Christian Faith
Chris Pratt's Christian Faith Is Mocked Online following Thor: Love and Thunder Trailer Release
Following Backlash over Social Media Post, Chris Pratt Encourages Fans to Turn to God When They Feel Discouraged
'A Real Christian': Avengers Cast Defends Chris Pratt after Twitter Denounces Him for His Christian Beliefs
Photo courtesy: ©Getty Images/Kevin Winter/Staff
---
Milton Quintanilla is a freelance writer and content creator. He is a contributing writer for Christian Headlines and the host of the For Your Soul Podcast, a podcast devoted to sound doctrine and biblical truth. He holds a Masters of Divinity from Alliance Theological Seminary.