Israel Archaeologists Find Ancient Comb Featuring a 'Full Sentence' in the Canaanite Language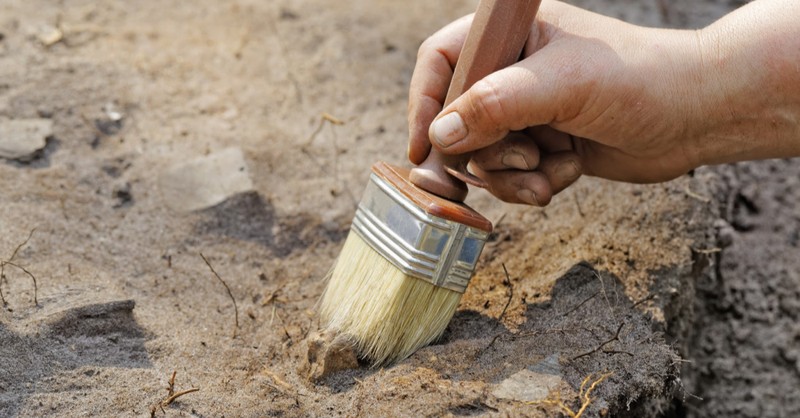 Archeologists in Israel have found an ancient comb featuring a 'full sentence' inscription in the Canaanite language. The comb is believed to be around 3,700 years old.
As reported by The Associated Press, the inscription on the artifact urged people to comb their hair and beards to eliminate lice.
"May this tusk root out the lice of the hair and the beard," the message containing seven letters in the Canaanite language reads.
Archeologists also noted that the comb even included microscopic evidence of head lice on it.
According to lead researcher and Hebrew University archaeologist Yosef Garfinkel, the comb is the first artifact to have a full sentence inscribed in Canaanite. Previous findings, he said, only contained a few letters or a single word.
"We didn't have enough material," he told the Associated Press.
The comb was first excavated in 2016 at an archaeological site in southern Israel called Tel Lachish. It was not until late 2021, however, that a professor at Hebrew University in Israel noticed the tiny lettering on it. On Wednesday, details of the find were published in the Jerusalem Journal of Archaeology.
Garfinkel noted that since the comb with the ancient inscription was found in the ancient city's palace and temple district and mentioned a beard, it may indicate that only wealthy men could read and write.
"It is a very human text," Garfinkel said. "It shows us that people didn't really change, and lice didn't really change."
The full sentence also points out that Canaanites distinguished themselves from other ancient civilizations by using written words.
"It shows that even in the most ancient phase, there were full sentences," Garfinkel added.
Experts have dated the script of the comb to 1700 B.C. after matching it to the archaic Canaanite alphabet previously found in Egypt's Sinai desert. The Canaanite alphabet dates to between 1900 B.C. and 1700 B.C.
Austrian archaeologist Felix Höflmayer, who was not part of the publication, pushed back on this dating method.
"There are just not enough securely dated early alphabetic inscriptions currently known," Höflmayere, an expert on the ancient period, said.
"Seventeen letters preserved on a single object is definitely remarkable," he added.
The Canaanite alphabet, which is believed to have been invented around 1800 B.C., lays the foundation of all subsequent alphabetic systems, including Hebrew, Arabic, Greek, Latin and Cyrillic. Moreover, the Canaanites are believed to have developed the first form of the alphabetic system of writing.
Photo courtesy: ©Getty Images/Krugloff, this is a stock image.
---
Milton Quintanilla is a freelance writer and content creator. He is a contributing writer for Christian Headlines and the host of the For Your Soul Podcast, a podcast devoted to sound doctrine and biblical truth. He holds a Masters of Divinity from Alliance Theological Seminary.