Jacki Hill Perry Warns Single Christians against Dating Non-Believers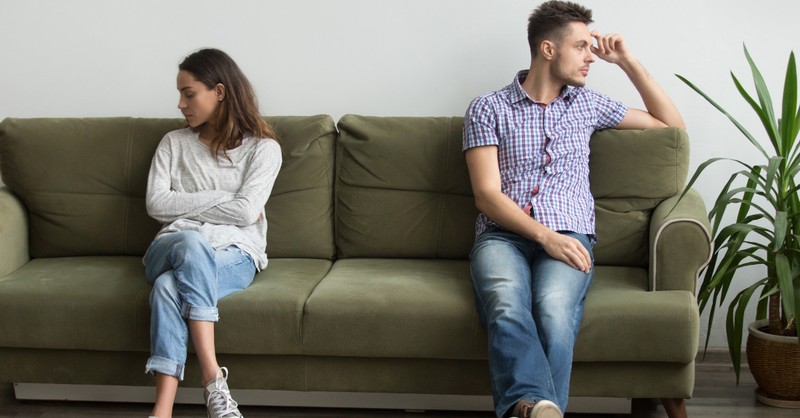 Jackie Hill Perry, an author, hip hop artist, and former lesbian recently warned against single Christians who date non-believers because they refuse to wait on God during their singleness.
In a recent episode of the podcast, 30 Minutes with The Perrys, she discussed with her husband Preston Perry concerning the struggles Christians have while they are single, including loneliness. As a result, the couple noted that many believers end up dating non-Christians instead of waiting on God for the right partner.
"A lot of singles are just like: 'You know what? I don't have time to wait on a man or a woman who is a Christian, so let me go ahead and open up my world to non-Christians because I'll have more options,'" she told her husband.
Citing one example, Preston Perry shared that he has an aunt, who is a Christian, who married his uncle, who at the time was still a non-believer.
"My aunt stayed with my uncle for years, and [she] just prayed for his salvation. But typically, when I saw that happen, they both started off as unbelievers. One became a Christian and prayed that God would save their significant other," he explained.
While agreeing that God can save an unbelieving partner, the Perrys contended that there is no guarantee that it will happen in every relationship.
"I think it's dangerous when you get into a relationship with someone and you're unequally yoked with them because it's going to create a whole different set of problems. … Because when it's time to pray, when it's time to fast about something serious, you having security in his hustle ... that can't sustain you when the stuff hits the fan. You're going to want to be with somebody who knows Jesus," Preston warned.
"I just think that it's dangerous to have faith that God is going to come along and save them," he continued. And if He doesn't do it on your time, and if He doesn't do it at all, then you're stuck with somebody who can hold you down spiritually."
As reported by The Christian Post, Jackie Perry contended that "it is some crazy faith to get with somebody in the hopes that they will one day become Christian when there is no promise from God that that may or may not happen."
"But why not have that same faith that if God can save them, then God can actually provide you someone that's already saved?" she added.
According to the Perrys, patience with God is key for Christians seeking a relationship because "it is ridiculous how important" it is "who you marry."
"The person that God has for you may be out there in the world and is saved, but our impatience is actually not leaving any room for that person to come along because we're busying ourselves with people that aren't good for us," Jackie Perry said.
"God has somebody that He has uniquely designed that will be perfect for you. But our lack of patience, we want to date someone who checks off all of these boxes except following Jesus. And just like, 'nah, be patient bro," Preston Perry added.
"I think we [tend] to feel as if the season we're in is punishment and not protection. And so, I think we have to be reminded that: 'No, God really is good by His very nature, good and sovereign and kind and that He's with me, that I'm not alone in my singleness."
Photo credit: ©Getty Images/fizkes
---
Milton Quintanilla is a freelance writer and content creator. He is a contributing writer for Christian Headlines and the host of the For Your Soul Podcast, a podcast devoted to sound doctrine and biblical truth. He holds a Masters of Divinity from Alliance Theological Seminary.