'Keep Me in Your Prayers': Justin Bieber Suffering from Facial Paralysis following Ramsey Hunt Syndrome Diagnosis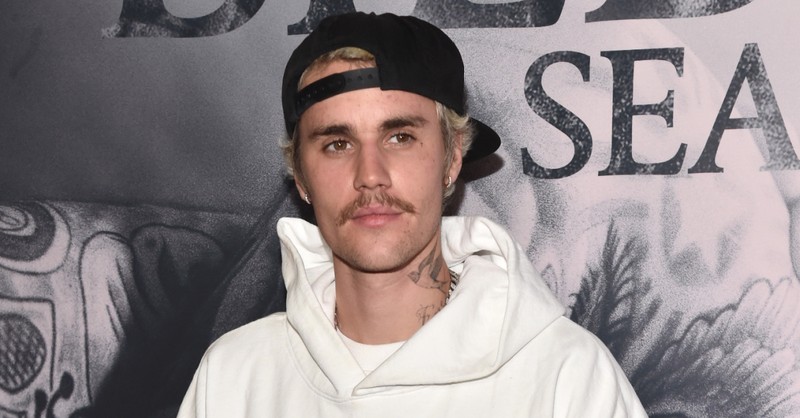 Pop singer Justin Bieber has postponed several scheduled concerts and appearances after he was diagnosed with Ramsay Hunt Syndrome, a medical condition that has left the right side of his face paralyzed.
Bieber, 28, opened up about his diagnosis in an Instagram video on Friday.
"As you can probably see from my face, I have this syndrome called Ramsay Hunt syndrome," he explained in the video. "As you can see, this eye is not blinking. I can't smile on this side of my face. This nostril will not move. So, there's full paralysis on this side of my face."
"So for those who are frustrated by my cancellations of the next shows, I'm just physically, obviously, not capable of doing them," he continued. "This is pretty serious, as you can see."
"I wish this wasn't the case, but obviously, my body is telling me I gotta slow down," the singer said. "I hope you guys understand. I'm using this time to just rest and relax and get back to 100 percent so I can do what I was born to do."
At the end of the video, Bieber noted that he is trusting in God to see him through this difficult time.
"It's gonna be okay, and I have hope. I trust God, and I trust that it's all for a reason. I'm not sure what that is right now, but, in the meantime, I'm gonna rest," he said.
"I love you guys, and keep me in your prayers," Bieber wrote in the caption.
According to the Mayo Clinic, Ramsay Hunt syndrome is caused "when a shingles outbreak affects the facial nerve near one of your ears." In addition to facial paralysis, the rare condition can cause "hearing loss in the affected ear."
Other celebrities and fans expressed their thoughts and prayers for Bieber in the comments section.
"Prayers up for u brotha. God's got u always much love," wrote Anees, a musician, in the comments.
"God has you covered bro! It's already done in Jesus' name! We are healed," commented artist and musician JULESTHEWULF.
In March, Bieber's wife, supermodel Hailey Bieber, suffered a blood clot in her brain while the pop singer was on tour. As Christian Headlines previously reported, she was hospitalized in Palm Springs, California, for several days before being released.
Related:
Justin Bieber Reveals Lyme Disease Diagnosis
Stephen Baldwin Thanks Those Who Prayed for Daughter Hailey Bieber after She Suffered from Blood Clot
Hailey Bieber Opens Up about How God Encourages Her Through Her Battle with Insecurities

Photo courtesy: ©Getty Images/Alberto E. Rodriguez/Stringer
---
Milton Quintanilla is a freelance writer and content creator. He is a contributing writer for Christian Headlines and the host of the For Your Soul Podcast, a podcast devoted to sound doctrine and biblical truth. He holds a Masters of Divinity from Alliance Theological Seminary.