Kirk Franklin, Maverick City Music Lead Worship on The View in Celebration of Juneteenth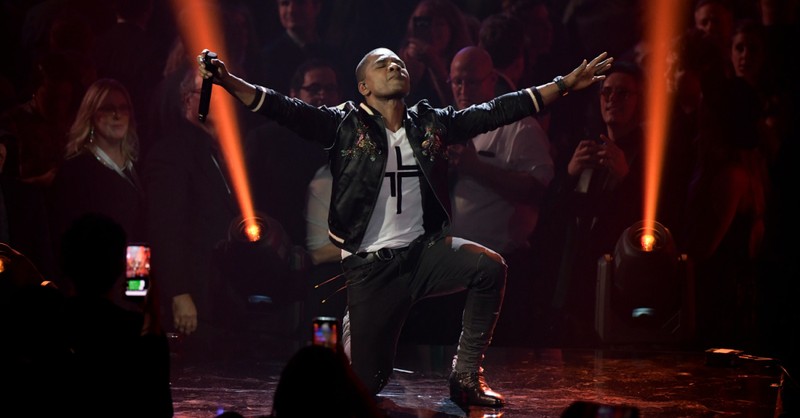 Gospel singer Kirk Franklin and worship group Maverick City Music delivered a musical performance on Monday's broadcast of ABC's The View to celebrate Juneteenth.
Before the performance, Franklin, a Grammy Award-winning artist, prayed while playing the piano.
"Lord, let Your will be done on earth as it is in heaven. Until everyone's free, no one is free," he said.
Then Grammy Award-winning Maverick City Music members Naomi Raine, Chandler Moore and Brandon Lake joined in as they delivered a rendition of their latest single, "Kingdom."
According to CBN News, the artists were also joined by 10-year-old viral sensation Jordan Hollins, who recently won two awards at a Louisiana talent show for singing a rendition of "A Change is Gonna Come" by Sam Cooke.
"I want you to know that God has so much in store for you, but if what you see is all you see, then you do not see all there is to be seen," Franklin told the audience on Monday. "There's so much greater coming for you."
Towards the end of the performance, Franklin invited The View host Whoopi Goldberg on stage and she danced along with the artists. The other cast members were also shown singing and clapping along to the gospel music.
Franklin and Maverick City Music, who are currently headlining arenas on their "Kingdom Tour," recently performed together with thousands of inmates at a south Florida correctional facility.
During one of their concerts in Orlando earlier this month, Franklin apologized to the audience for the lack of love shown by the Church in his generation, The Christian Post reports.
"There's so much division in the world right now. Sometimes I feel like my generation let your generation down," Franklin, a 16-time Grammy winner, told an audience of about 20,000 people.
He noted that churchgoers from the boomer generation "were talking about church and talking about Jesus, but we forgot to love on people."
"Right now, I believe that there's a generation in this room that's sick and tired of people that play church; they're ready to be the Church," Franklin said as the audience cheered.
He also hopes the Church will unite across racial lines.
"The Church has no color. The Church has no division. The Church has only one superstar, and His name is Jesus the Christ," Franklin declared.
Related:
Ben Carson Highlights the Importance of Celebrating Juneteenth, Learning from History
Photo courtesy: ©Getty Images/Jason Kempin/Staff
Video courtesy: ©The View
---
Milton Quintanilla is a freelance writer and content creator. He is a contributing writer for Christian Headlines and the host of the For Your Soul Podcast, a podcast devoted to sound doctrine and biblical truth. He holds a Masters of Divinity from Alliance Theological Seminary.